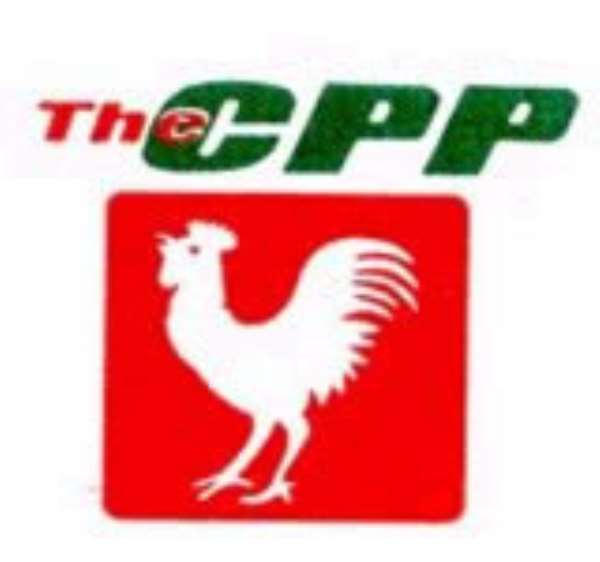 The Convention People's Party (CPP) on Thursday called on the Government to adopt a humane integrated system to address the low levels of remunerations of all categories of workers to avert a looming labour unrest with potential of destabilizing the economy.
"The outrageous distortions in the salaries of workers at different sectors of the economy must be addressed in a more holistic manner as it has the potential of virtually crippling services," the CPP stated in a press statement signed by the General Secretary, Professor Nii Noi Dowuona in Accra.
The CPP said it was concerned about recent wave of strike actions involving doctors, professional health workers, Polytechnic Teachers Association of Ghana (POTAG) and the Teachers and Educational Workers Union (TEWU).
According to the CPP the alarm bells for the current industrial actions were sounded a couple of months ago. Unfortunately, it said, key players did not show sensitivity to the plight of workers or underestimated their resolve, while the National Labour Commission's rigid application of relevant provisions of the Labour Act in addressing the problems at hand had not helped matters either.
The CPP noted that the enforcement of rules and regulations in any society became effective only against a backdrop of fairness and equity.
The fact that directives by the NLC to the striking workers to return to work had been ignored might reflect flaws in the Labour Act or a lack of understanding of pertinent provisions by employers and employees, it said.
The Party said, notwithstanding, "the mess that had engulfed the labour front", the CPP fervently appeals to the health professionals, TEWU and other organisations, which had embarked on industrial action to "add a humane touch to their actions while pressing for their just demand".
It also called on the Government to expedite action to resolve all outstanding matters to facilitate restoration to normalcy.