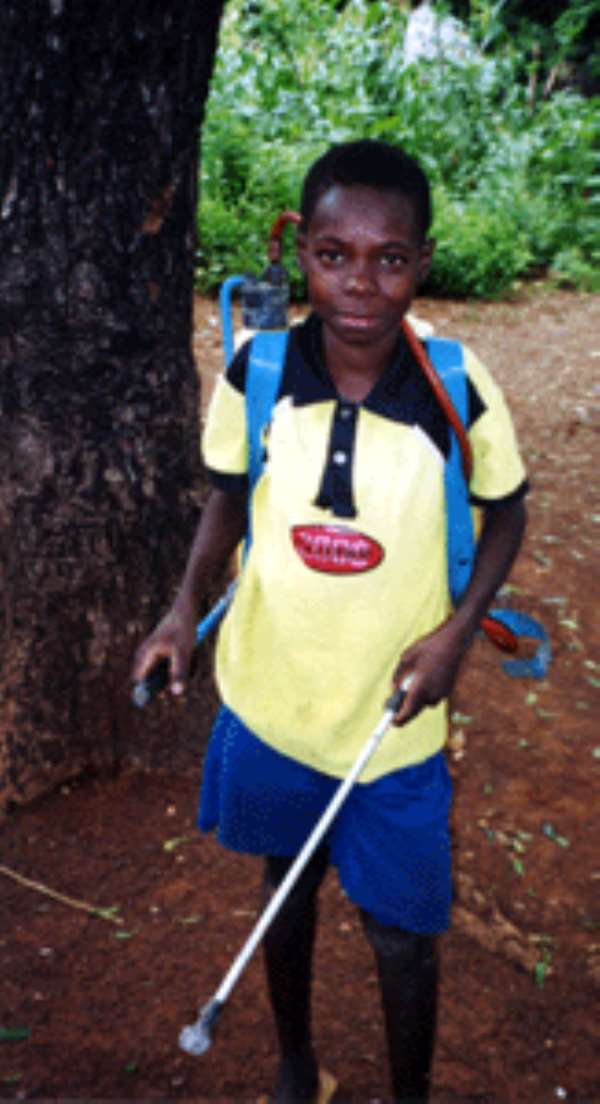 The nation's cotton farmers have threatened to lay down their tools and abandon cotton farming if government would not improve the current producer price for cotton.
At a meeting held in Tumu in the Upper West region yesterday, the farmers agreed to stave off their intended strike action for a few weeks in the expectation that government would soon "come and tell us something better."
According to the farmers, even though the cost of farming cotton has gone up especially following the recent petroleum price increases, government has rather reduced the producer price for cotton from the 3,000 cedis per kilo of cotton as obtained last year to 2,800 cedis per kilo.
"Considering that our costs have gone up with the increases in petroleum prices, and a bag of fertilizer, which was being sold at 200,000 cedis last year is now being sold at 215,000 cedis, and the cost of ploughing has gone up from last year's 180,000 cedis to 200,000 cedis per acre, maintaining the producer price at last year's 3,000 cedis per kilo is bad enough, but when that was also reduced to 2,800 cedis it only means that government no longer wanted us to continue with cotton farming," one irate cotton farmer said.
The farmers agreed to stave – off their intended strike action after government agreed to restore producer price of cotton to last year's 3,000 cedis, and that they expect that this would be improved to appreciable levels in the next few weeks if they are not to make heavy loses.