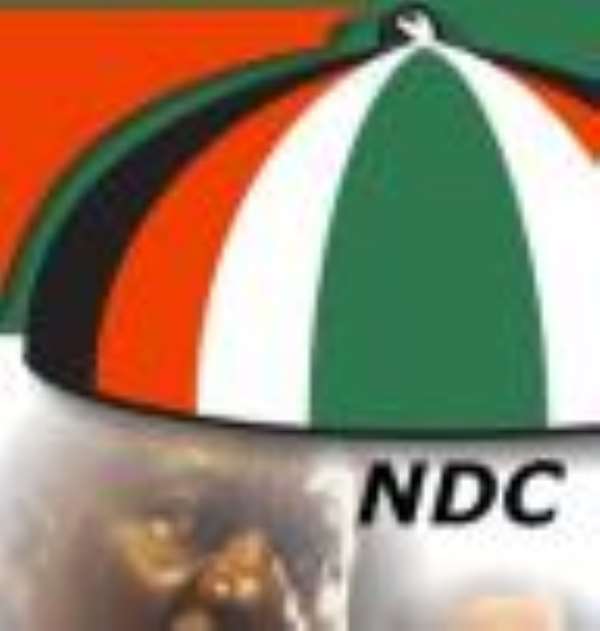 Mr. Edward Annan, a business magnate with the Midas touch, has intimated that he would be the best of the presidential candidates in the National Democratic Congress (NDC) because of the local and international exposure he has had over the past years.
According to him, "the good family members" of the NDC would be disappointed to lose the presidency this time round to any other party, stressing that he was the ultimate person to lead the party to victory.
Mr. Annan made the disclosure after a two-hour closed-door meeting with party faithfuls in Ho yesterday.
The closed-door meeting, which lasted for about two hours, discussed his chances of winning the topmost position in the region and his popularity among the rank and file of the party.
He described the trip as his first step towards paving the way for what he described as a more serious business later. He however declined to state the exact day or date he would make the historic entry into the "world bank".
Mr. Annan said his visit to the region, his first official move since he declared his intention to compete for the flagbearership of the party, aims at laying a firm foundation for the second coming when he would introduce himself openly to the electorate.
He promised that when elected, he would solve the country's biggest problem of youth unemployment, adding that he was able to grow 15 companies both locally and internationally where some thousands of the youth have been employed.
Stressing on why he was sure of winning the race in 2008, Mr. Annan said, his visit to the Northern, Upper East, Central and the Greater Accra regions showed that members of the party would give him their support judging from the warm reception they gave him, adding that he was sure of becoming the next chief servant of the country.
Annan said there were signs members of party nationwide welcomed his bold step to stand on the ticket of the NDC in view of his years of dedicated service to the party.
The old politician and the NDC pioneer said he has all it takes to hold the high office as he has patience, human feelings and cares for the needy.
He disclosed that he has adopted an orphanage village at Edidisu near Suhum, where he is caring for hundreds of unfortunate children and the needy.
Touching on the level of experience he had, he emphasized that since the genesis of the NDC, he and a few others were the front-liners who did a lot of managerial work underground for the party in remote areas and towns.
This, he stressed, was the caliber of the person who would like to continue such sound management practices as president given the chance.
He assured Ghanaians of a brighter future if only they voted for the NDC.