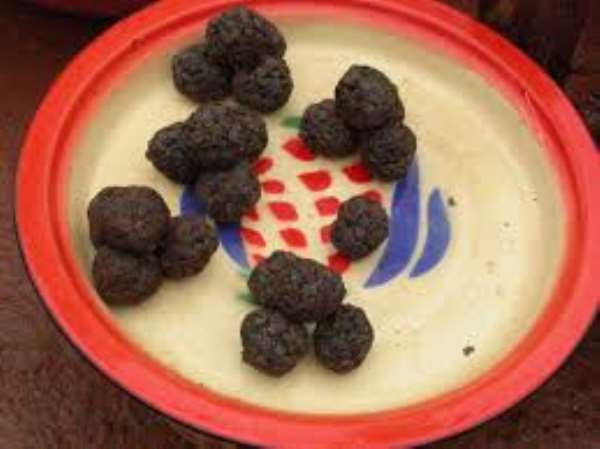 Massa, for your information, Zongo residents across Ghana, are smart enough, to understand the difference between the manifold benefits of immunity-boosting dawadawa, and the present harsh-reality of the non-availability of a cure for COVID-19, wai. Haaba.
They also actually realise that the President was recommending dawadawa as an immune system booster, not as a cure for COVID-19. Ghanaian politicians (especially from the criminal NPP/NDC duopoly), should stop using COVID-19 as a political football.
It is a real pity that politricks has blinded so many of our nation's politicians, and made it impossible for them to understand clearly that COVID-19 is a dangerous pandemic, which could destroy our national economy - a hell-on-earth-situation in which we will all definitely end up becoming losers: rich and poor alike. Yooooo...
Abass Fuseini Sbaabe, wake up: You are highly-intelligent, and a very sensible gentleman who happens to be an achiever-of-note. Stop acting as if without that John Dramani Mahama who toyed with the power (with arrogant morons like Stan Dogbe as his inner-circle-gatekeeper), which achievers like you worked so hard for, to enable your accursed party to eventually return to power again, you cannot rise to the top in the Ghanaian political world, yourself too. Massa, you can, and you will, but under your own steam.
Abass Fuseini Sbaabe, you will definitely rise to the top one day for sure, oooo, Massa - but it will not be the insouciant-philandering-playboy, John Dramani Mahama, who will make that happen for you, wai. Enough is enough. When the next Jerry Rawlings finally strikes, and sets up a government of national unity, with President Akufo-Addo as it's leader (finally shorn of the baleful influence of the likes of Gabby Asare Otchere-Darko), and sets about undertaking a high-level-corruption-busting housecleaning exercise, you will finally come to realise the egregious harm your very, very careless John Dramani Mahama, did, to Mother Ghana. Be wise, Massa. Haaba.
Sent from Samsung tablet.