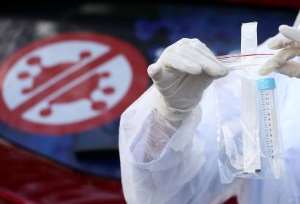 Ghana has recorded 122 new novel coronavirus cases.
This brings the total number to 5,530 from the previous figure of 5,408.
Director of Public Health at Ghana Health Service, Dr. Badu Sarkodie, confirmed at a press briefing today May 14.
The number of recoveries has also risen to 674
There have been in the 57 new cases in the Greater Accra Region, 62 new cases in the Ashanti Region, two new cases in the Central Region and one in the Western North Region.
The death count still stands at 24.