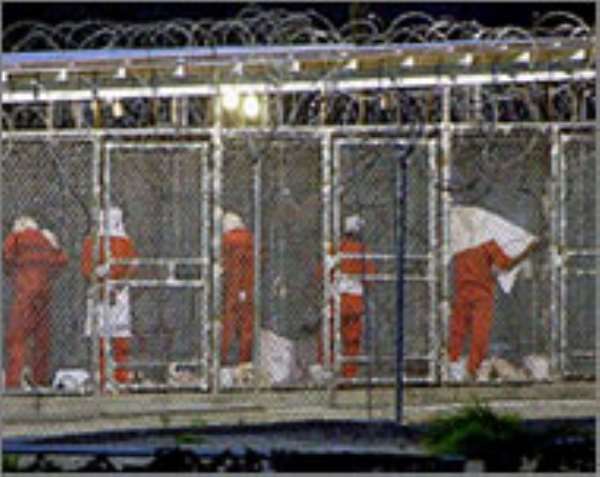 Several European nations have rejected a report accusing them of colluding with the CIA over using secret flights and jails to transport and house terror suspects.
The report, by Europe's human rights watchdog the Council of Europe, found that at least 14 European nations had colluded in a "global spider's web" of secret CIA jails and flight transfers of terror suspects across the globe.
But on Wednesday Tony Blair, the UK prime minister, said the report by the Council of Europe added "absolutely nothing new".
Kazimierz Marcinkiewicz, the Polish prime minister, also called the allegations "slanderous" and "not based on any facts", while the Romanian government called the report "speculative" and lacking any proof.
The "renditions" by the CIA to third party countries were for interrogation purposes. Some former detainees have alleged they were tortured or sent to the US government's detention facility at Guantanamo Bay in Cuba.
The US on Wednesday also described the report as having "no solid facts".
While the Council of Europe can "name and shame" those countries involved in the scandal, it cannot launch legal proceedings against any country.
'Unlawful activities'
The controversy began in November, when media outlets and human-rights groups alleged that terror suspects were being held in illegal detention detention centres in Europe.
It also said some countries were being used for "stopover" flights when transferring suspects to such centres.
The report, prepared by Dick Marty, a Polish senator, examined flight logs, air traffic reports and statements from those who said they had been abducted.
It said evidence suggested planes linked to the US intelligence agency and carrying suspects had stopped in Romania and Poland, probably to drop off detainees.
A total of 14 European countries - Britain, Germany, Italy, Sweden, Bosnia, Macedonia, Turkey, Spain, Cyprus, Ireland, Greece, Portugal, Romania and Poland - were listed as being involved in the "unlawful inter-state transfers" of people.
Some, including Sweden and Bosnia, already have admitted some involvement.
"It is now clear - although we are still far from having established the whole truth - that authorities in several European countries actively participated with the CIA in these unlawful activities," Marty said on Wednesday.
"Other countries ignored them knowingly, or did not want to know."
US denial
Marty said that while the US bore ultimate responsibility for the renditions, many European nations had turned a blind eye to illegal intelligence practices on their soil.
The report sparked vehement denials from several European nations.
"Rendition had been the policy of the American government for a long time including under the last administration as well as this administration," Blair said.
"We have kept parliament informed of all the requests we are aware of - four in 1998, two of which were granted, two declined."
The US, which has admitted to tranferring prisoners, said it would not send a detainee to any country that practises torture.
"It's very important to stress that the United States does not condone torture [and] does not practice torture," Tony Snow, the White House press secretary, said on Wednesday.