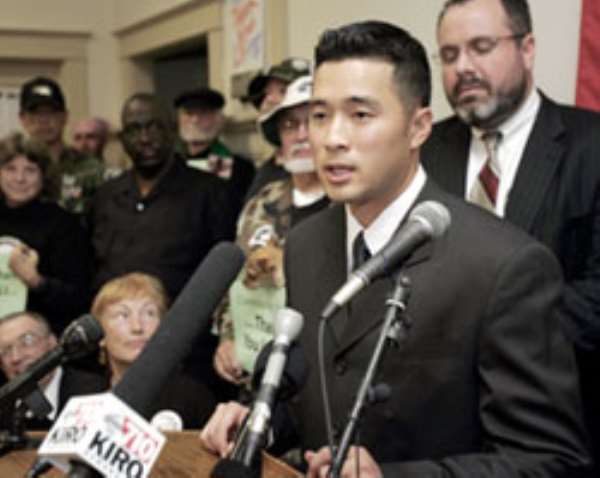 A US army officer who is refusing to fight in Iraq has said serving there would make him party to war crimes.
Supporters of First Lieutenant Ehren Watada, 28, say he is the first commissioned US army officer to publicly refuse to go to Iraq, while the Pentagon says he is among a number of officers and enlisted personnel who have applied for conscientious objector status.
Watada said: "The wholesale slaughter and mistreatment of the Iraqi people is not only a terrible moral injustice but a contradiction of the army's own law of land warfare.
"My participation would make me party to war crimes."
Watada was speaking at a news conference on Wednesday in the US town of Tacoma.
He had been scheduled to be deployed to Iraq for his first tour later this month.
Watada said his moral and legal obligations were to the US constitution and "not those who would issue unlawful orders".
In recent weeks, soldiers have been accused of killing 24 Iraqi civilians in the town of Haditha, raising concern's about the US army's behaviour in Iraq.
Paul Boyce, an army spokesman at the Pentagon, said Watada's case was being reviewed, adding it "is not the first case, nor is his case particularly unique".