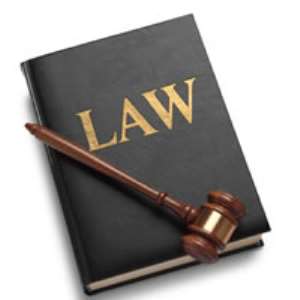 It is an indisputable fact that Ghana is not a poor country, because it has all that it takes to be a developed country.
There are abject poverty and misery all over Ghana. Our current President, Nana Ado-Dankwa Akufo- Ado, when he was in opposition, once said, "Ghana aye mobo dodo" ( Ghana is extremely miserable ).
Indeed, many Ghanaians are very poor and miserable not because Ghana as a nation, lacks natural and human resources, no, it is because, as a nation, we have failed to hold accountable, those who have been entrusted with the human and natural resources of Ghana.
Even when the Auditor General presents its reports on how Ghana's funds have been misused or misapplied or stolen by those who were in- charge of the funds, in most cases, nobody takes the reports seriously.
This unfortunate behaviour of Ghanaians has opened the floor gates for those who are in- charge of the resources of Ghana, to enrich themselves to the detriment of majority of Ghanaians.
Hence, many Ghanaians are wallowing in abject poverty, slavery and misery and so our Current President was correct when he made that famous statements,
" Ghana aye mobo dodo"
I strongly believe that what Ghana needs today to liberate herself from exploitation, abject poverty, slavery and misery perpetuated by those entrusted with the human and natural resources of Ghana, is a law to compel our ruling government to account for every pesewa that it has received on behalf of Ghanaians.
The said account should be made in her first, second and third term of its office. Her fourth term in office account should be made six months before the general election so that the electorates can examine her faithfulness to them before going to the polls to vote.
The Auditor General's office should be well resourced to enable it audit the said account before it is given out for public consumption. The account should be discussed in every cottage, village, town and city to enable the electorates to know how the ruling government has managed its funds.
Conferences should be organized by Ghana Journalist's Association and other civil societies to ask the ruling government questions for better understanding of the said account.
I believe that such a program will put our ruling government on its toes to remain very faithful to those who have given her their power to manage their human and natural resources.
If we refuse to directly hold our ruling government accountable, Ghana will continue to be inflected with deadly exploitation, abject poverty, slavery and misery.
By Rev. Fr. James Ignatius Yaw Amponsah