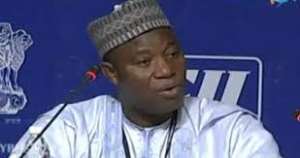 A former Member of Parliament for Madina, Mr Amadu Sorogo is asking the Chairperson of the Electoral Commission (EC), Mrs Jean Mensa and her deputies not to put themselves up in a position that will make them appear as dictators.
Mr Sorogo explained that although the EC is independent, it must take into account concerns expressed by political parties on its decisions, especially on the plan to compile a new register of voters because the election management body will not have any work to do if the parties are not in existence.
The ex-lawmaker's comments follow remarks by the EC that no individual or authority can direct or control it as far as carrying out its constitutional mandate is concerned.
Speaking on the Ghana Yensom show on Accra100.5FM on Tuesday, 12 May 2020, Mr Sorogo said: "Even though the EC is independent, it works for Ghanaians and, so, their indolence should not make them dictators."
"The EC should know that without political parties, they will not have any work to do and, so, the chairperson should not be a dictator".
"Jean Mensa has to build on the successes of her two predecessors and not to destroy it."
Mr Sorogo further wondered why the EC will change a voter register that is faultless ahead of the December polls at a time the country is facing the coronavirus.
"Why change a register that has no problem, a register that was used for a successful District Assembly election?"
---classfmonline