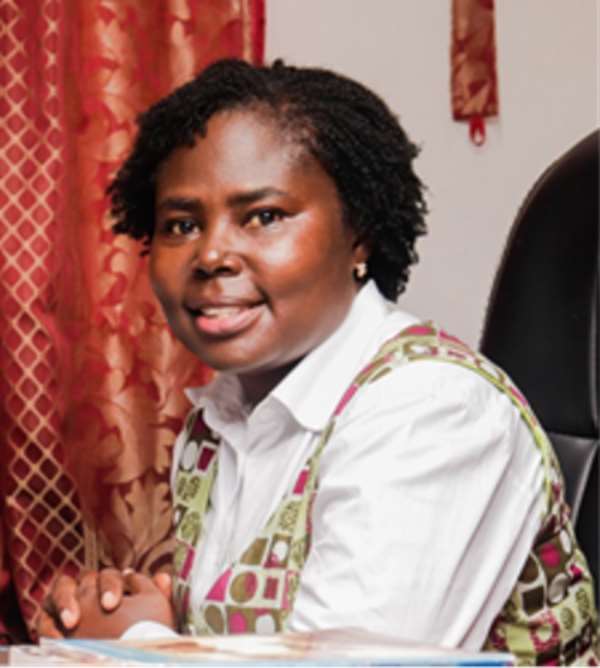 Indeed, we are not in normal times as the COVID-19 pandemic is raging on and spreading across the world. According to the ILO Monitor of the COVID-19 pandemic, the COVID-19 pandemic has intensified and expanded across the globe. Full or partial lockdown measures have also affected almost 2.7 billion workers, representing around 81 per cent of the world's workforce. As a result, businesses across a range of industries and sectors are facing terrible losses, which threaten their operations and very existence, particularly among smaller enterprises, while millions of workers are vulnerable to income loss and layoffs. The ILO estimates that 1.25 billion workers, representing almost 38 per cent of the global workforce, are employed in sectors that are now facing a severe decline in output and a high risk of workforce displacement. Key sectors affected include airlines, retail trade, accommodation and food services, and manufacturing.
There are on-going discussions among business owners and HR practitioners on the appropriate measures businesses could take to mitigate the impact of the COVID-19 pandemic on their operations. Indeed, with no end of the virus in sight, the very survival of businesses is threatened. As a result of this, businesses are putting in place various mitigating measures in order to stay in business and remain as going concerns. Such mitigating measures have included extreme ones like pay cuts and layoffs.
Employee layoffs have already begun on a large scale in many countries. As a result, employment losses are rising rapidly around the world. For instance, Virgin Airline is reported to have laid off 3000 workers including 600 pilots. In Ghana, some companies in the hospitality industry, are said to have laid off some of their workers. Some private universities have also resorted to pay cuts; with some cutting pays as much as 70% and paying their workers as low as 30% of their salaries. It is obvious that if things do not improve, these institutions may lay off their workers completely. A lot more companies are contemplating to lay off some workers if things do not improve soon.
However, the Chief Executive Officer of the Ghana Employers Association (GEA), Alex Frimpong, is said to have indicated that, the Association does not expect its members to lay off workers to mitigate the impact of the coronavirus pandemic on their bottom line. The Chief Executive Officer has expressed that, the last decision that businesses in the country will want to take in this crisis time is to lay off some of their workers. Indeed, I very much agree with him. In spite of this call by the GEA, the Secretary-General of the Trades Union Congress (TUC), Dr Yaw Baah is reported to have said that an ongoing research by the Labour Research and Policy Institute of TUC, shows the devastating effects of the COVID-19 pandemic on jobs and livelihoods in both the formal and informal sectors of the economy. He indicated that some companies have laid off casual and contract workers because they are struggling to pay their business loans, workers' salaries and social security, among other obligations. Some companies have also stopped all overtime work which has resulted in a drastic reduction of the incomes of their workers. This implies that, if things do not improve, many workers will lose their jobs; and as a result, their livelihoods.
It is clear from the foregoing that the COVID-19 pandemic is having a toll on businesses and employment. As a business owner I see the devasting effect of the pandemic first hand, and I feel its impact severely. As I write this article, my company has postponed our previously scheduled training programmes till after the COVID-19 pandemic. This has led to the loss of income to the company during this period. All our recruitment activities with our clients have stalled because their businesses have been hit by the pandemic; and as a result, they are for now, no longer hiring staff. Some of our clients are also working from home and so our engagement with them have been on hold for some time now, obviously affecting our cashflow. We have closed our offices and are working from home now to cut down on our operational costs. I believe I am not alone in this. There are other micro, small and medium-sized companies that are also going through similar challenges that threaten their very survival.
As a Human Resource Professional and Consultant, however, I suggest that businesses should not be quick to lay off staff as a mitigating measure of the impact of the pandemic on their bottom line. There are other options that I believe could be explored to ensure that the impact of the pandemic is mitigated without costing employees their jobs. In fact, laying off workers should be the last resort as expressed by the CEO of the Ghana Employers Association. Before I touch on these options, let me stress that the employment relationship is governed by law and terms of contract. However, where an unforeseen circumstance like COVID-19 happens that makes the performance of the terms of contract impossible, the parties may rely on the force majeure provision within the contract for the renegotiation of the contract terms, suspension or termination of the employment. For unionised employees, the Collective Agreement (CA) may contain the relevant terms to be negotiated on during a crisis such as COVID-19. The suggestions and options I propose are however given in the context of an employment contract without a force majeure provision or CA.
Firstly, I suggest that management of businesses should have an honest conversation with their staff concerning the impact of the COVID-19 pandemic on their bottom line. I think that most employees are reasonable enough to understand that their fortunes are tied to the fortunes of the companies they work for. Management of businesses should also elicit suggestions from their employees on actions that the business could take to lessen the impact of the pandemic on their bottom-line. The winning idea may come from the shop floor person who is least expected to give such an idea.
Secondly, I propose that businesses who cannot afford to keep all their staff on their full salaries should rearrange the working hours of employees by either reducing their working hours or workload; and negotiate a pay cut with them. This would allow the businesses to keep all the employees rather than laying some of them off. I believe most employees would rather prefer a cut in their salaries to an outright loss of their jobs. It is good that companies negotiate with employees on pay cuts rather than imposing it on them to avoid a backlash. I have heard stories of companies who have indicated their intention of a pay cut and have been fiercely resisted by their staff due to lack of engagement with the employees. I strongly suggest that before such decisions are taken, management of businesses should have an extensive engagement with all staff and make them understand the rationale behind that decision. I would also strongly advise employees to appreciate the enormity of the impact of the pandemic on businesses; understand management's perspective and accept a pay cut if that is what will help the company to survive in these difficult times.
Further, I propose that companies that cannot afford to keep their staff even with rearrangement of their working hours and pay cuts could consider the option of special leave without pay. This way, companies do not have to pay their staff and employees do not have to lose their jobs. Employees should be well engaged and be made to understand that if the business improves, they would be called back from their leave. I believe this will help reduce the impact of the pandemic on job losses. I would also advise employees who will go on leave without pay to use the leave period to develop themselves and their skills. They should take advantage of free online courses to improve on their skills and expertise and come back to work better.
Let me conclude by reiterating that companies should not be quick to lay off workers. Indeed, we are not in normal times; and so, both employers and employees must work together to lessen the impact of the pandemic on businesses and on employees. However, any option that an organisation chooses to adopt must be with the consent of the employee. In all these, I suggest that employers should respect the specific terms of the contract governing the employer-employee relationship, as well as the requirements and guidelines imposed by the Government of Ghana in these COVID-19 times.
The writer, Mrs Patricia Abena Kissi, is an HR and business consultant, and the CEO of SEDAT Consult Limited. SEDAT Consult provides business support in the areas of recruitment, staff and HR outsourcing, training and development, compensation and benefits management, HR advisory, and business development to meet the business, staffing and training needs of start-ups and SMEs, as well as well-established companies in the country. Our mission is to ease the business burdens of organisations through the provision of innovative, practical training, research, and human resources solutions using proven techniques to address the business needs of our clients.
You may contact us on: +233 (0) 24 4629245 / +233 (0) 50 8913333