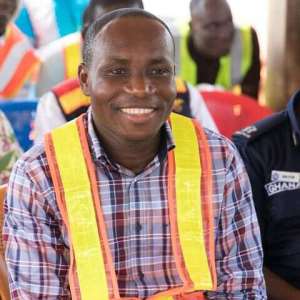 The District Chief Executive, Ellembelle in the Western Region, Mr Kwasi Bonzo has commended President Akufo-Addo for demonstrating leadership and responding swiftly towards the fight against the coronavirus disease in the country.
According to him, the president was proactive in mitigating the effects of the spread of the Coronavirus pandemic by closing the border to stop the importation of the virus into the country.
Touching on what is being done in his district, the DCE said since the outbreak, awareness creation about the disease has been intensified to ensure that the people of the area adhere to the precautionary measures prescribed by the World Health Organisation.
The Chief Executive Officer said enforcing the precautionary measure was quite difficult in the beginning "but since the region recorded its first case people begun to adhere to the precautionary measures."
He said the assembly has distributed over 500 veronica bucket and sanitary items to various public places within his area to curb the spread of the disease.