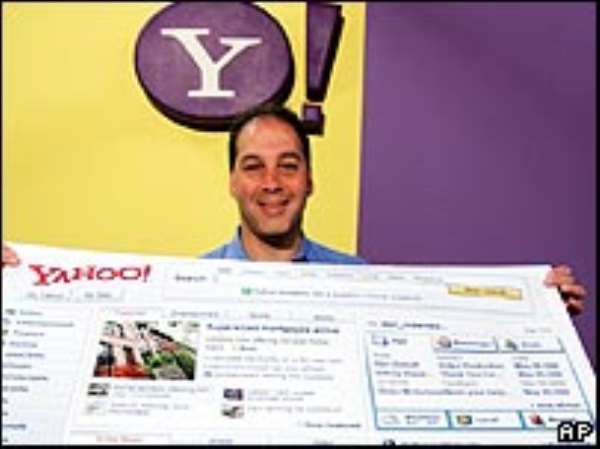 Yahoo has expanded its interests in South Korea, buying a strategic stake in e-commerce provider Gmarket.
The US internet search and media firm has paid 57bn won ($60m) to buy a 10% holding in the Seoul-based business.
The investment will help Gmarket to grow outside its own market, while giving Yahoo a stake in a potentially lucrative e-commerce destination.
The e-commerce and internet search sectors in Korea are generally dominated by home-grown firms.
Gmarket is a mass market online retailer selling a wide range of goods ranging from jeans to toiletries.
Complementary businesses
Yahoo has targeted east Asia as a growth area because of its high level of internet access and rising income levels.
More than 60% of households in South Korea have access to broadband internet services, the highest figure in the world.
Yahoo also bought a 40% take in Alibaba, a Chinese online auction business, last year for $1bn - a clear signal that it wanted to challenge eBay in the world's fastest-growing online markets.
Yahoo is buying the Gmarket stake from venture capital firm Oak Investment Partners.
It already has a presence in South Korea through its Yahoo Korea portal and web search firm Overture Korea.
The two companies said they would look to exploit commercial opportunities in South Korea as Gmarket seeks to raise awareness of its services and attract new users.
"Gmarket's strength in e-commerce complements the strong offerings we already provide in Korea across communications, content and search," said Dan Rosensweig, Yahoo's chief operating officer.