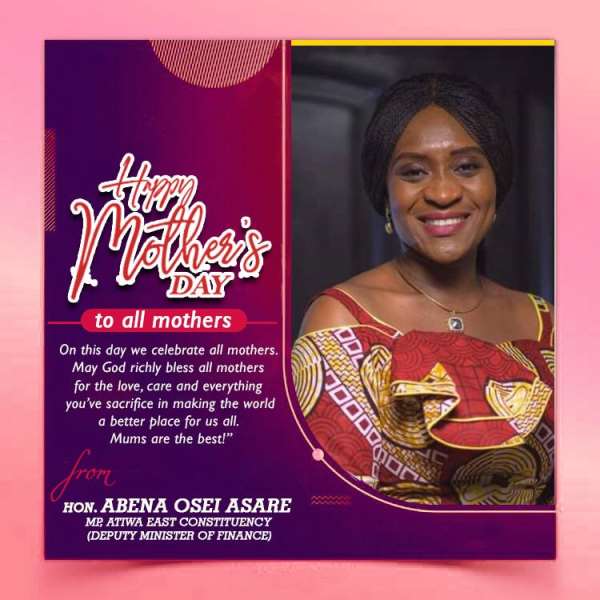 I wish Mrs Rebecca Akufo Addo (1st Lady, Republic of Ghana), Mrs Samira Bawumia (2nd lady, Republic of Ghana), All-Female Parliamentarians, All-Female Ministers, all women in Atiwa-East Constituency, Ghana and the world at large on this memorable day like today.
This special day is celebrated annually in many countries around the globe for our illustrious mothers and Celebrated on every second Sunday of the month of May every year.
We are a precious gift from the Omnipotent God, our selflessness, immeasurable sacrifices, love and care indicates that we are Worthy to be celebrated.
I would urge all mother's to Commemorate this memorable occasion in moderation.
In conclusion, let's all abide by the Precautionary measures from the Ministry of Health, Ghana Health Service and World Health Organization to stay safe from this pandemic.
Have a wonderful and peaceful mother's day celebration.
Thank You
HON ABENA OSEI-ASARE
MP, Atiwa-East Constituency
Deputy Minister of Finance