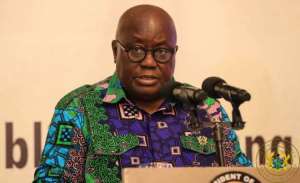 It will be recalled that on March 25, 2020, President Nana Akufo Addo declared a ban on all public gatherings including conferences, workshops, funerals, festivals, political rallies church activities and other related activities as part of measures to stop the spread of coronavirus in the country.
In less than two months after the ban, it has been reported by several media platforms that, Heads of Christian Ecumenical Bodies in Ghana including the Christian Council, the National Association of Charismatic and Christian Churches and Ghana Catholic Bishops Conference have after several meetings with President Akufo Addo agreed on some 29 safety guidelines to be implemented by churches for which reason they are calling for an end to the ban on public gathering to allow church activities to resume.
Looking at available data on the coronavirus disease in Ghana and the beliefs of many pertaining to their perception of risk, one may ask whether the call for lifting the ban on public gatherings is in the interest of public health. It can be recalled how people jumped to the streets to jubilate when the restriction of movements was lifted. It was as actually as though the end of the pandemic had been announced. As a nation fighting a pandemic, we cannot ignore how people continue to flout the social distancing directive in our markets and the false belief of many that since they do not see the alleged infected people, the disease is inexistent.
After the President's last address to the nation on the pandemic on the 26th April, 2020 which saw lockdown in Greater Accra and Greater Kumasi being lifted, the case count has increased from 1,550 with 155 recoveries and 11 deaths to 4,263 cases with 378 recoveries and 22 deaths as at 9th May, 2020. This indicates that, deaths from the coronavirus doubled within the two weeks' period just as the recoveries. However, the number of infected people has increased by more than twice of those who were infected within the same period.
I humbly call on President Akufo Addo to decline the call for lifting of the ban on public gathering by some Christian Leaders in the interest public health and to prevent escalation of the number of cases being recorded. Declining this call will rather benefit the majority of Ghanaians because, though not all, most of these Christian leaders are making this call not because they want to gather and pray against COVID-19, since our prayers can be heard by the Omnipresent God even in our rooms, but because they want to collect tithes and collections from their members.
I will entreat all Ghanaians that COVID-19 is real and so, there is the need for us to wear masks, practice social distancing, wash and sanitize our hands as soon as practicable, avoid shaking of hands and practice cough etiquettes to prevent contracting the disease.
May God bless our homeland Ghana and make our Nation Great and strong.
By: Mathias Mawuli Ametefe
Contact: 0242674600
Email: [email protected]