An Open Letter To Tamara Morris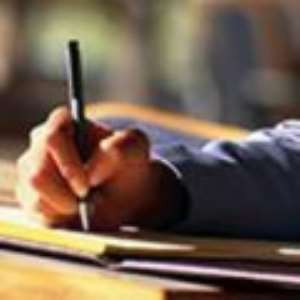 Hello Tamara,
Thanks for your quick response. And thank you so much for your words of commiseration (consoling us on the death of my wife, Christiana Amihere, the brilliant dress designer). That is very kind of you.
I just hope the Sarnos are OK. As it happens, I am aware that Margie had a cousin in New York State. Doubt that she is alive now, though.
Then there was Bizz who had naturalised as a UK citizen, and now resides in England. Then Georgiann her Pennsylvanian friend. Just glad that we helped her regain her happiness when she left Mr. Doolin.
I understand perfectly, and respect your electing not to involve yourself, in an undertaking in a far-flung place, another continent away, from North Carolina.
Finally, Margie really chose well in selecting your funeral home, to manage the ceremony to mark her departure from the world-of-the-living, when she passed away. You are a very, very good person. Thanks for everything. Wish you well - and do stay safe.
Kind regards,
Kofi.
PS. Is there a trade association of U.S. suppliers of equipment for funeral parlours - especially for crematoriums that you could give us a link to, perhaps?