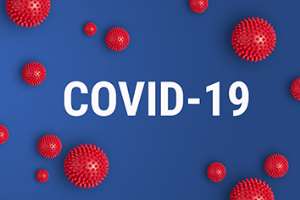 The International Monetary Fund (IMF) has being playing a leading role in the fight against the Coronavirus Pandemic, world wide. The functions of the IMF is not only limited to the disbursements of funds to distressed countries occasioned by the pandemic but also issues policy advice to countries. The debate about Ghana going to IMF for assistance at this critical time of world crises is not new to all countries and even Western and European countries as well. The central point of focus is the circumstances of seeking such relief; is it because of mismanagement of the economy or corruption that have occasioned our rush to IMF or is just about an impromptu crisis that the world knows nothing about. Let me place on record that Ghana quickly rushed to the IMF because of the former reasons to correct balance of payment problems and other personal beneficial matters only known to the previous administration.
It is worth noting that over 100 countries, according to the IMF are seeking assistance to cushion the plight of the citizenry and to redirect the economy for good. Out of over 100 of these countries, Ghana is not a magic exception and we must be proud of how competent our leadership is tackling this canker. The job loss triggered because of this pandemic is of urgent concern to all countries and especially how the vulnerable in our societies are coping with it. How could they be fed during this ravaging crisis?! The Government of Ghana has provided better ways of feeding the vulnerable at all angles of the country.Against this backdrop, IMF Managing Director Kristalina Georgieva was interviewed by Julie Etchingham of ITV News during which she said, "The only thing we ask countries is please spend more money for your doctors and nurses - and please, please use the money to protect the most vulnerable." The Government of Ghana is committed to realizing the advice by the IMF by way of:
1. Feeding over 4,000 vulnerable people and about 15,000 head potters through the Ministry of Gender, Children and Social Protection. Some mentally challenged people of upto 20 were randomly picked from the streets to be well catered for.
2. Front line health workers are receiving an additional 50% of their basic salary per month for 3 months as well as 3 months tax holiday.
3. Government has made available a stimulus package of a minimum of Ghc 1 billion to households and businesses, particularly small and medium scale enterprises.
4. Free water for Ghanaians for the period of 3 months.
5. Free electricity for lifeline consumers and 50% reduction for extensive "broad-line users".
The government has seen it necessary to cushion the plight of the people considering the possible job losses affected by the pandemic as well as temporary layoffs. This time, in the history of Ghana, has never seen such a bold step by government locking up major revenue hubs of the country whiles committing to stabilizing the needs of the people.
It is important to point out that the previous government led by Mr. John Dramani Mahama couldn't even offer to distribute batteries to vulnerable households when the country faced an internally generated crisis. Estimates have it that over 130,000 job losses recorded as a result of the DUMSOR; and yet no single person/business was cushioned for job loss. We had very grieving deaths recorded at Korle Bu Teaching Hospital as a result of the Dumsor which let to failed surgeries and many more across the country. Some of the affected people are still living testimonies to the callous leadership of Mr Mahama and those in their graves would have wished to get a second return to the world for revenge. I pray and hope that never should we ever realised such an incompetent administration.
It is worth noting that disbursements to several African countries such as Morocco, Tunisia, Madagascar, Ethiopia, RWANDA, Guinea, Gabon, Ghana etc were effected. Chad and Nigeria were still awaiting approval for same disbursements to help fight the virus. Other countries in Europe are resorting to printing monies to correct balance of payment needs. So I put it to the opposition NDC to tell Ghanaians and the world about countries printing money to pay salaries of workers caused by the pandemic.
One will be wondering why Sierra Leone & Togo are not seeking relief services from IMF? The point is that countries including Sierra Leone and Togo have existing IMF support programmes, which are being monitored to assess what further impact Covid-19 will have on their needs. Assuming Ghana was still part or tied to IMF programmes like what the previous government (JM's tenure) sent Ghana into, Ghana wouldn't have been able to seek for external assistance in a very swift manner. But because of the sterling leadership of President Nana Addo Dankwa Akufo-Addo, things are getting better bit-by-bit. No matter your position; be it apolitical or NDC fanatic, if you cannot commend the president for his sterling leadership during this crisis, then you would rather resort to silence; and silence means consent.
Abdul-Razak Lukman
Freelance Writer
[email protected]
+233.24.244.3937