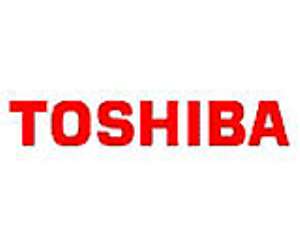 Toshiba Corp., one of the largest IT-related companies in the world with a lot of patented inventions that have changed the face of the e-world, has come up with a new one: 2.5-inch hard disk drive (HDD) that uses perpendicular magnetic recording technology to achieve the industry's largest 200GB capacity with only two platters.
The disk uses perpendicular magnetic recording technology to hold 277.1 megabits per square millimetre, or 178.8 gigabits per square inch. This density surpasses the current record, which Toshiba also holds, at 133 gigabits per square inch.
With this original storage device Toshiba becomes the undisputed leader in small form factor hard disk drives. Toshiba's second-generation PMR offering features the worlds highest areal density at 178.8 gigabits per square inch and the highest-capacity drive on the market in the standard 9.5mm mobile PC format. The HDD- named MK2035GSS- is based on Perpendicular Magnetic Recording (PMR) technology. It incorporates the Serial ATA (SATA) II interface and is ATA-7 compliant, supporting high transfer rates of up to 150 megabytes per second.
Other technical specifications include a rotational Speed of 4,200rpm, 8MB buffer, 300,000 MTTF Hours, 12ms Average Seek Time and a hight of 9.5mm for only 98 grams.
Mass production is expected to start in August 2006. It seems that Toshiba has big plans for its product, since currently they are in talks with Microsoft and NTT DoCOMo to build an iPod rival for the Japanese market. The company will showcase the new HDD at Computex in Taipei, Taiwan, June 6-10, 2006.