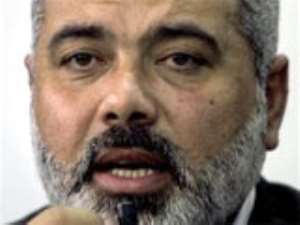 Gaza: Armed supporters of the Palestinian governing party Hamas stormed a TV office in Gaza on Monday, complaining of bias towards the rival Fatah party. The gunmen fired into studio equipment and called Palestine TV staff "dirty collaborators", before ordering them off the premises. There were no reports of any injuries during the fracas in Khan Younis.
Tension is high after five people were killed in the most serious round of feuding between Hamas and Fatah.
An employee said the raid happened after the gunmen attended a funeral for one of the casualties of violence on Sunday. Hamas spokesman Sami al-Zuhri denied the militant Islamic group was involved in the attack.
Correspondents say the attack on Palestine TV was the first such armed assault on the official TV network since Hamas won the parliamentary election in January.