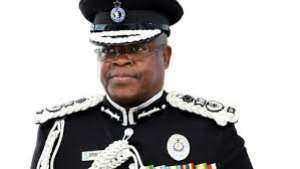 The leadership of the Upper East Regional police command are anxiously awaiting the outcome of a recent Coronavirus mass testing exercise that was conducted for personnel.
The law enforcement agency in collaboration with the Ghana Health Service conducted mass testing for its personnel for the novel Coronavirus.
The move forms part of measures to curb the spread of the ravaging viral disease.
Ahead of the release of the laboratory findings, Upper East Regional Police Public Relations Officer, DSP David Fianko-Okyere told Haruna Sumaila Abugri via wassup that "the personnel are fine, happy and eager to know their status",
There are media reports that suggest that some police personnel have tested positive in the nation's capital, Accra.
Ghana is currently enforcing a series of measures including the compulsory wearing of nose masks, ban on social gathering as well as the closure of its borders among others so as to curb the spread of covid-19.