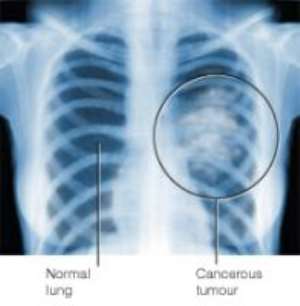 June 4 (Bloomberg) -- New drugs from Pfizer Inc. and Wyeth, given as an initial treatment for advanced kidney cancer, may help patients live longer, two large international studies show.
Pfizer's Sutent, approved in January and shown to help people who fail a first therapy, was more effective slowing the cancer's return than standard care, researchers said. Wyeth's experimental drug temsirolimus helped kidney cancer patients with severe disease live longer with few side effects, the second study found.
Sutent, temsirolimus and Nexavar from Bayer AG and Onyx Pharmaceuticals Inc. may improve treatment for the 36,000 people in the U.S. diagnosed with kidney cancer each year, doctors say. The studies show that the drugs are more effective than older therapies for the disease, one of the hardest to treat.
``Chemotherapy regimens used to treat them have not changed in more than two decades,'' said Dean F. Bajorin, an attending physician at Memorial Sloan-Kettering Cancer Center in New York. The new drugs significantly improve survival and response rates to treatment, ``providing hope for patients living with these diseases,'' Bajorin said in a statement.
Results of the company-funded studies for Sutent, a pill, and temsirolimus, given intravenously, were presented at the annual American Society of Clinical Oncology meeting in Atlanta today. Both were clinical trials from the final stage of development typically needed to win regulatory approval.
People with kidney cancer don't respond to chemotherapy used on other tumors to kill off malignant cells that aren't removed during surgery. About 13,000 people die from the disease each year.
Targeting Vessels, Proteins
The new drugs target the blood vessels and growth proteins that tumors produce to help the tumors survive and grow. Studies show these drugs are more effective, often with fewer side effects, than chemotherapy.
The study from Madison, New Jersey-based Wyeth showed for the first time that one of the new drugs can prolong life, even for the sickest kidney cancer patients.
Those taking temsirolimus lived a median of 10.9 months, compared with 8.4 months for patients on the drug and the immune system boosting medication interferon and 7.3 months for those on interferon alone. Survival rates without cancer progression were lower - 3.7 months for temsirolimus patients and 1.9 months for interferon alone.
All of the 626 patients in the study had advanced and spreading kidney cancer, with a poor prognosis. Most people with such severe disease die within six months, the researchers said. The most common side effects were weakness and fatigue, and were less common among patients getting only temsirolimus.
A First
``Temsirolimus is the first of these new agents to show an overall survival advantage for kidney cancer,'' said Gary R. Hudes, director of the genitourinary malignancy program at Fox Chase Cancer Center in Philadelphia. ``In addition, this was the first study focusing exclusively on patients whose cancer was so advanced they would not qualify for most other clinical trials.''
In the study sponsored by New York-based Pfizer, patients taking Sutent survived for 47.3 weeks, or more than 11 months, without worsening cancer, compared with 24.9 weeks, about six months, for patients getting the immune system drug interferon. Almost 25 percent of patients on Sutent, a pill known chemically as sunitinib, showed a response to the drug, compared with about 5 percent in the comparison group.
``As a result of this trial, we believe sunitinib will become the new standard of care for advanced renal cell cancer,'' said Robert Motzer, lead author and attending physician at Memorial Sloan-Kettering Cancer Center in New York. Motzer said Sutent's use produced ``some side effects, including fatigue and reduced blood counts.''
`Overwhelming Superiority'
``But because of the overwhelming superiority and efficacy of this drug, and the fact that the side effects were very well tolerated, the benefits clearly outweigh the costs,'' he said.
The study involved 750 patients from around the world with clear cell carcinoma, the most common type of kidney cancer. Most had undergone surgery to remove their diseased kidneys and the tumors. None were previously treated with chemotherapy.
The study is still being run. A future analysis is expected to show whether Sutent also prolongs life overall for patients.
Not all of the newer targeted therapies benefit kidney cancer patients.
The experimental medicine, Tykerb, being developed by London-based GlaxoSmithKline Plc, failed to help kidney cancer patients whose disease had progressed after receiving previous treatment, according to a study presented yesterday at the meeting. The drug did help a smaller group of the patients whose tumors produced too much of a particular growth factor that spurs tumor.
Additional data on Nexavar, the pill from Bayer and Emeryville, California-based Onyx, will be presented at the meeting tomorrow.

To contact the reporter on this story:
Michelle Fay Cortez in Minneapolis at
[email protected]