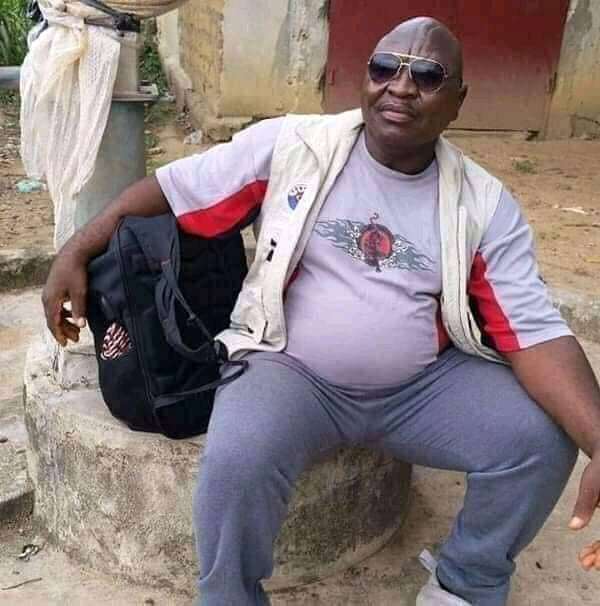 Members of the bereaved family, friends and relatives of the deceased, sons and daughters of the hardworking yet underpaid class, resilient cadres and militants, ideologues, veterans, well-wishers, and sympathizers of the Vanguard Student Unification Party (SUP).
The Student Unification Party (SUP), with utmost regret officially announces the revolutionary earthly exist of its fallen hero – Veteran Chair emeritus L. Kutubu Sekou Young Sheriff alias (Colonial Legacy). This unfortunate incident occurred Saturday, March 2, 2020 at his residence in Gbarpolu County where he was serving as Principal of the Gbopolu Central High School. SUP and the Republic has lost a fearless revolutionary combatant and selfless servant of the masses – his demise is a great loss we may not easily get over anytime soon considering his exceptional roles played in our Party and the Republic.
Vet. L. Kutubu Young Sheriff famously known by his students, mentees, and followers as (Colonial Legacy) was a man of incontestable struggle history and a paragon of SUP's uncompressible stance. SUP believes this is an irreplaceable loss to the party and the Republic in general. He was a sanctuary of truth and boldness and live for honesty, humility and patriotism – Indeed, a great fighter has fallen. Chair Emeritus L. Kutubu Young Sheriff alias (Colonial Legacy), a well-trained cadre, a dedicated guerilla advocate and adherent of Massescractic philosophy of social justice, academic freedom and peace has joined the martyr's kingdom reuniting with fallen revolutionary patriots.
During his days at the State-run University of Liberia, he was an avowed and decorated militant and stalwart of SUP and served it in all capacity and decency with discipline and commitment – it was a tough and sacrificial journeying but he fought earnestly and fearlessly.
Veteran Colonial Legacy served the Student Unification Party in numerous capacities. He served as Chairman on the Bureau of Information, Propaganda, Research, and Guidance, Chairman for the Militants Brigade, Co-Chair Party Affairs, and subsequently ascending to the Chairmanship of the Vanguard Student Unification Party (SUP). Veteran Kutubu was one of the many student leaders who were chased out of Liberia into exile by the gangster regime of the notorious warlord and opprobrious dictator in Charles Taylor.
The undemocratic and clueless human rights violations that were carried out against the Student Unification Party and her militants led Chairman emeritus Urias Teh-Poure and Veteran Kutubu Sheriff along with few other leaders into exile to struggle from the international fronts. While in exile, Veteran Kutubu worked alongside the Ghana National Students Union and the All Africa Students Union (AASU) by providing ideological and political leadership in crafting the Ghana Comprehensive Peace Accord that brought peace, tranquility, and stability back to Liberia – He was truly a patriot.
Upon his return to the homeland (Liberia), he was a grassroots mobilizer who organized many events, NGOs, INGOs and Progressive Organizations that helped to permanently restore peace and promote capacity development in the fatherland. He was the founder of the Liberia Motorcyclist Union and also served as a mentor to many students and young comrades who were inspired by his critical and radical stance against the injustices that were perpetrated against the poor Liberian masses. He was also an Instructor of the Gbopolu Central High School in Gbarpolu County serving as a classroom teacher and subsequently Principal of the school before his demise three days ago – the last position he held.
Regrettably, Veteran Kutubu has bid us farewell! To the family of the falling veteran, we say take solace during this time of emotional stress and trauma. The Student Unification Party understands your pains and stand with you in these moments of bereavement. It is only courage that can take you through this unmerited nightmare. For us, we believe that Veteran Kutubu is not dead. He had just fulfilled one of his responsibilities as a true revolutionary icon by adhering to one of the mandates of the Almighty Deity; but we know revolutionaries never die, they appear, disappear and reappear! In furtherance, the Student Unification Party will host a memorial service for the revolutionary disappearance of the Veteran L. Kutubu Young Sheriff (Colonial Legacy) when things return back to normality within the Republic after COVID-
19.
In line with our Party's tradition and doctrine, SUP therefore considers Veteran L. Kutubu Young Sheriff (Colonial Legacy) as a MARYTR as he reunite with Michel G. S. Dolo, Wewe Debbah, Momolu Lavala, Wuo Gabia-Tapia, Tonia Richardson and other ideological martyrs; and mandates all militants, stalwarts, and veterans to observe sixty (60) seconds of silence every day for the next one month in honor of the fallen veteran's enviable struggle legacy and credential!
Fast forward, SUP extends a message of solidarity and fraternity to all journalists in commemoration and observance of World Press Freedom Day. The Press is an important constituent of every society which needs to be treated with respect and dignity. Without the Press, our almost fifty (50) years of advocacy for social justice, free speech and academic freedom would have been a mirage. We call on the regime of the ex-soccer star, Mr. George Weah to respect the role of the press during this crucial time of human existence and allow them to function and perform their noble duty unhindered. SUP will resist any attempt by this insipid regime to muzzle freedom of speech and freedom of the press and will struggle with the Media collectively to ensure that the democratic values and intellectual freedom that people like veteran Kutubu and PUL fought for cannot be altered.
SUP also wants to use this time to say Ramadan Mubarak to all Muslims within the Republic especially militants of SUP and worldwide. Ramadan is the ninth month of the Islamic calendar which Muslims observe globally as a month of fasting, praying, sharing, reflecting, and forgiving. During this month, Muslims go through 29 to 30 days of fasting and worshiping. SUP says happy Ramadan to all her Islamic militants and Muslims in and out of Liberia and requests them to pray and fast for the party and our nation during these difficult times. We also caution militants and cadres who are Muslims to observe the Month of Ramadan at all costs in accordance with the doctrines and teachings of Islam and the sunnah of the Prophet Muhammad (SAW).
Long-lived the struggle for social justice, academic freedom and peace; COVID-19 will be defeated, the struggle continues and SUP remains supreme!
Done and sealed on this 4th Day of May, A.D. 2020 by the 29th Central Committee and Politburo Concomitantly.
Signed:
Cde. Ephriam T. Nyumah
Secretary-General/ SUP
Approved:
Cde. Charles Songha
Acting Chairman/SUP