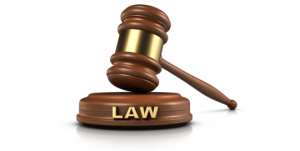 Throughout his four-and-half-year tenure, Mr. John Dramani Mahama used the media, in particular his Montie Trio agitprop hacks, to rampantly and inexorably intimidate then-Chief Justice Georgina Theodora Wood and her associates on the Supreme Court of Ghana, vis-à-vis the National Democratic Congress' dogged determination to contaminate the National Biometric Voters' Register NBVR), as well as rig the 2016 general election in its favor, so I was amused to hear the infamous Rawlings' "Shit-Bomber" scandalously claim that his tenure, spanning late July 2012 to January 7, 2017, marked the Golden Age of Press Freedom in both Ghana and the African Continent (See "Mahama Fact-Checked: Ghana Was Not Number One African Country in Press Freedom" Ghanaweb.com 5/4/20).
I was pretty certain that under President Addo Dankwa Akufo-Addo, the Ghanaian media has been at its professionally freest, which was also why I was absolutely certain that if the local media rose up to the occasion by doing what the mainstream American routinely did, which was to fact-check the self-glorifying mendacities of this congenital liar, former President John Dramani Mahama would be promptly exposed and shamed for the criminally minded liar and political opportunist that most Ghanaians have always known him to be. A recent Ghanaweb.com fact-check on the ranking of Press Freedom had Ghana ranked second behind Namibia on the African continent. Well, I haven't yet examined the basis upon which the very sparsely populated southern African nation was listed ahead of Ghana, but the practical reality is that under the watch of President Addo Dankwa Akufo-Addo, Press Freedom has been at its best in postcolonial Ghanaian history; and I could also confidently challenge Namibia's media ranking as the freest of its kind on the putatively primeval continent, because it well appears that the brutal murder of Mr. Ahmed Suale, at the time, an investigative journalist with the Anas Aremeyaw Anas-owned and operated Tiger-Eye PI Company, had been debited against the media governance record of the present Akufo-Addo Administration.
Recently, however, as the professional integrity and credibility of Ghana's most globally renowned and distinguished investigative journalist have come under scorching scrutiny, thanks largely to the impeccable sleuthing of Mr. Kennedy Ohene Agyapong, the ruling New Patriotic Party's Member of Assin-Central, in the Central Region, and owner of Net-2 TV and the KenCity Media Network, it has also become glaringly evident that the circumstances surrounding the brutal slaying of Mr. Suale had the markings of an insider job and far less to do with any dereliction of duty on the part of the Akufo-Addo Administration. In the main, the proprietor of the Tiger-Eye PI Company has been inescapably caught on videotape using his well-established social status, influence and popularity to extort landed property from hardworking but powerless Ghanaian citizens, a Mafia-like act that clearly does not put Mr. Anas Aremeyaw Anas over and above the sort of criminal intrigues and shenanigans that may very well have culminated in the early-evening brutal point-blank slaying of Mr. Suale, as credibly testified to a radio talk-show host by a former employee of the Tiger-Eye PI Company proprietor, not very long after this grisly and most barbaric and tragic event occurred.
The apparent inability of our national security operatives to track down and promptly indict, prosecute and convict the prime suspects in the brutal murder of Mr. Suale may have a significant lot to do with the fact that both Mr. Anas Aremeyaw Anas and his Tiger-Eye PI Company had been deeply involved in an ungodly alliance with former President John Dramani Mahama in the malicious attempt to thoroughly and wantonly undermine the image and reputation of the Ghanaian Judiciary and the entire Judicial System. Such alliance is not totally without prejudice, especially when one also reckons the fact that the former President has been widely rumored to have had both his fingerprints and his footprints encoded in the curious circumstances leading to the clearly "unnatural death" of then-President John Evans Atta-Mills, on or about July 24, 2012.
At any rate, it is equally unsurprising that under the tenure of Nana Akufo-Addo, Ghana's worst Global Press Freedom Ranking has been pegged at 30 out of some 200 countries, whereas under the tenure of Mr. John Mahama, Ghana's Worst Global Press-Freedom Ranking was pegged at a scandalous 41, out of the same aforementioned number of countries. This is scarcely surprising, since as Chairman Jerry John Rawlings' Communications Minister, Mr. Mahama was known to riotously and rampantly "Shit-Bomb" the premises of privately owned media establishments that were widely known not to toe the line of the Rawlings-led government of the so-called National Democratic Congress. "Shit-Bombing" entailed having tanker-trucks filled to capacity with raw human waste discharge their loads at midnight or late in the evening on the compounds of media establishments reckoned to be ideologically aligned with the extant main opposition New Patriotic Party (NPP).
These are some of the "highlights" of the political career of Candidate John Dramani Mahama that need to be constantly dredged up and afforded perennial primetime media play for the imperative edification of eligible Ghanaian voters in the leadup to the 2020 general election. We all of us, Ghanaian citizen, irrespective of ideological suasion, have a bounden obligation to ensure that this payola-prone political extorter cum scam-artist and his bunch of criminally minded and unconscionable cronies do not get a second chance to revisit their self-aggrandizing and nation-wrecking agenda on the pates of the good and hardworking people of our beloved Sovereign Democratic Republic of Ghana. God Bless Our Homeland Ghana and Make Us Fearlessly Resistant to any Oppressor's Rule.
*Visit my blog at: kwameokoampaahoofe.wordpress.com Ghanaffairs
By Kwame Okoampa-Ahoofe, Jr., PhD
English Department, SUNY-Nassau
Garden City, New York
May 4, 2020
E-mail: [email protected]