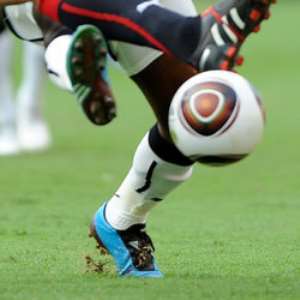 The African Football Forum (FAF) will take place as an online summit on 30 May 2020 with more than 20 speakers from across the continent, debating the future of the beautiful game, post COVID-19.
The Forum will engage input from all the major key stakeholders, inclusive of national federations, professional leagues, clubs, players and player unions, agents, coaches, broadcasters and print media, amongst others.
The key theme of the Forum will have a pertinent focus on whether football will be able to recover from the devastation caused to people's lives, as well as in the boardrooms and the field of play respectively.
Panel discussions will also focus on the specific impact the pandemic is having on the work of national federations, leagues being suspended, and clubs facing massive operational expenses without a regular income.
The Forum will also afford ample debate for coaches on their own challenges of not being able to work with the players in-person, how the suspension of games impacts on their current contracts with their clubs, as well as their mental state due to a lack of game time.
According to organiser, Gerrit Davids, MD of Gerom Media SE, "The online summit is the first in a series of football forums planned for the year, and it will offer all stakeholders an interactive platform to solicit input as to how they see the future of the game unfolding, post Covid-19."
Davids says, "This inaugural Forum will be followed by another one, which will focus entirely on players' development, socially and economically, during and after their playing career in order create a new generation of leaders, which could manage the demands of the game, once the pandemic has been contained."
The Forum will be live-streamed from 12h00-15h00 Central African Time and those who are interested to watch it, should send an email to [email protected]