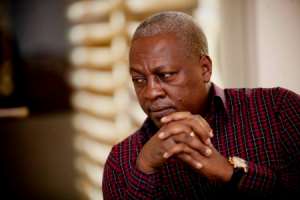 Sometimes, the tendency to disengage from bantering words with some of these NDC members is very high since it would appear it serves no useful purposes debating them.
Their weird traits bear resemblances to the top echelons of their party leadership as they all make arguments whose points are far from cogent.
When Mr. President announced that his administration would embark on an ambitious hospital infrastructural project, they hastily took to social media with the intent to shredding Akufo-Addo into pieces.
Cassie Ato-Forson, John Jinapor, and a few of their top players were quick to dismiss the President's statement with the claim that the 2020 budget was without such an item.
When it was pointed out to them that the same 2020 budget 'failed' to recognize the coronavirus pandemic but when it visited us, through the ingenuity of the President and his team, monies have been found to combat it, they have changed that narrative. They have run away from the budget angle.
The next bus stop was to describe the projects as unrealistic looking at the fact that the country cannot go to the international markets to source for funds due to the ravaging COVID-19 pandemic.
They were reminded, once again that the pandemic was at its apogee yet Ghana could access the $1 billion facilities from the IMF. They have gone dead silent on that one as well.
Having realized that these reasons they adduced are not weighty enough to outbox the responses offered to the same, they are now relying on an unreliable customer.
They say Akufo-Addo promised to build factories in every district in Ghana but he has failed. They claim the $1 million per constituency pledge has failed to reach its destination and a few others. These claims are without legs as there are enough facts to make nonsense of their claims.
'Fools' rush in where angels fear to tread, so goes the axiom. They went into this argument with points I could label as weightless. This pledge to construct 94 hospitals came like a tsunami, they never expected it.
They can dangle around the issue for as long as they wish, the promise will be fulfilled within the allotted one year period.
DOING CROSS-POLLINATION WITH FUNDS FROM DIFFERENT SOURCES
President Akufo-Addo's announcement to construct 96 hospitals in areas where there are none has sparked debates amongst a few groups of Ghanaians.
The NDC, in particular, have asked why uncompleted hospital projects are not being prioritized but new ones are going to begin.
To them, it is senseless why monies earmarked for these 96 projects would not be channelled into the uncompleted hospital projects. This position they are advancing is flawed in so many ways but I would look at one or two of them.
Every project has a funding source. These hospitals had specific funds earmarked for them which covered the entire duration or completion of the project.
The question is, what happened to the rest of the monies for these uncompleted hospital projects?
It is not as though monies to fund the announced projects come from the same sources the uncompleted ones came from, therefore, the appeal to use these funds to complete the uncompleted ones is dead on arrival.
We cannot do cross-pollination in such instances since the funds for the announced projects are coming from sources other than where the uncompleted ones' came from.
Impliedly, assuming that the World Bank decides to fund project A of Group One and the IMF is providing funds for project B in the same Group One though amounts differ, the funds in one group cannot be used to do those in the other group.
It is high time people were held accountable for the missing funds of these uncompleted projects. Notwithstanding this call, the idea of not starting new hospitals because we have some uncompleted ones should not be entertained.
USUAL SANGUINARY AND COWARDLY ATTACKS
With their usual sanguinary and cowardly attacks when a policy framework is promulgated, it doesn't come as spellbinding that the NDC is discussing the proposed 94 hospitals' construction with pessimism.
Weren't they the very people who said President John Agyekum Kufour's National Health Insurance Scheme was an impossible dream but it was successfully rolled out?
Did they not say that Akufo-Addo was cursed and not ordained by God to be President? Is he not Ghana's President?
When the Free SHS idea was mooted, they said it was a wishful thinking and that Akufo-Addo was living in a world of make-believe. They said Akufo-Addo cannot find the money to implement Free SHS but what do we see now? The Free SHS programme is arguably the best social intervention programme ever introduced in Ghana and Africa, making Ghana an icon upon which other countries look up to in that field.
His Excellency Nana Addo Dankwa Akufo-Addo has made a categorical statement to ensure that 94 hospitals are constructed in one year.
These doom-mongers and killjoys would be put to shame when the projects commence. Nothing under the sun is impossible, it is a matter of time.
THE INCOMPETENT ONE ON FACEBOOK
In his not-too-substance-filled engagement with his party members on Facebook, the incompetent one sought to criminalize the IMF as though it is some form of satanic body tormenting economies.
If he saw the IMF as some monstrous entity, why then did he befriend them?
If the IMF, in his eyes, is a fiendish organization which does not help member countries in times of need, why did he give them Ghana's economy to manage?
A financial watchdog which is a devil's incarnate in your eyes should not have been given the keys to our economy to man after Senchi.
The countries he mentioned as not having gone in for any IMF facility in the face of the COVID-19 pandemic actually went for relief.
It is quite worrying to have a former president being incompetent but it is more than a tragedy to have him as someone who hates to read and comes across as a pedestrian on matters of national importance.
RUNNING MATE DEBACLE
Ghanaians are not only crimson with rage over Mahama's insentient posturing towards the plight of the people in this period of COVID-19 to be doing politics but also gobsmacked at his level of hypocrisy.
During his live broadcast, a question was asked him about why it has taken forever for him to name his running mate. His response was that what should be our fixation right now is the battle we have waged against coronavirus and now political issues like naming a running mate.
In essence, the flagbearer of the NDC would want us to believe that we cannot be thinking about anything political campaigns and elections as we are faced with an enemy which is more than formidable, that is, the COVID-19 pandemic.
Is it not perplexing that the very person who says he would not engage in a political journey of naming his running mate because of COVID-19 would, at the same time, hold a live Facebook broadcast to do politics?
He says naming his running mate is political and he would, therefore, not engage in same but have been organizing live video sessions to promise to build hospitals and other projects.
Mahama's kind in terms of hypocrisy is yet to be bested in our political history. He proposes to build roads, hospitals and setting up needless committees to score political points but tells us unveiling a running mate is insensitive.
We don't need to be geniuses to figure out that John Mahama has no running mate as we speak. Vice President Mahamudu Bawumia is giving him nightmares.
Is it not interesting that he says he has his running mate choice but also intimated that he is in talks with the party's leadership over same? If he has picked someone already, why the need to continue engaging his party's leadership again?
He has no advisors, thinkers and strategists. He only can boast of bootlickers who led him astray in 2016 and will not falter in repeating that landmark humiliation he received at the polls.
John Antwi boasiako