Ghana Goes To Negotiate MCA Compact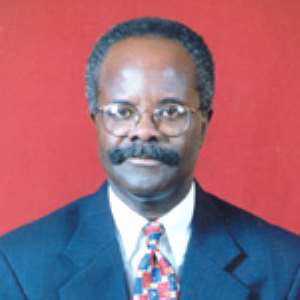 Ghana's Minister for Public Sector Reform, Dr Paa Kwesi Nduom is leading a delegation to the United States to engage in the negotiation of the Compact Agreement to access funds from the Millennium Challenge Account (MCA).
The 18-man delegation would include experts from the Ministry of Finance and Economic Planning, Ministry of Transportation, Ministry of Food and Agriculture, Ministry of Justice and Attorney-General Department and Ministry of Lands and Forestry and Mines. The rest are from Bank of Ghana and private sector consultants in agriculture, economics, environmental protection and accounting.
A statement issued in Accra yesterday said the negotiations would take place from June 7 to June 13, 2006 in Washington DC. Ghana's proposal has passed successfully through the initial review due diligence and other technical appraisal stages.
Meanwhile the Millennium Challenge Corporation (MCC) has officially notified the United States Congress of its intention to enter into formal negotiations with Ghana to determine the contents of the Compact to be signed next month.
Ghana is expected to receive 500 million dollars under a revised proposal to access funds to develop agricultural interventions, identified road and community facilities in the northern agricultural belt, Afram Basin and the southern horticultural area.
President George Bush established the MCA in 2002 and called for a Compact to address key issues of financing development in developing countries. It is also in response to calls to find alternate sources of development assistance to developing countries.
The goal of the MCA is poverty reduction through growth and unlike other traditional development assistance programmes where donors proposed how funds are used; countries selected under the MCA may propose programmes to receive funding.
Under the MCA, listed countries take ownership and responsibility for funds provided by the Millennium Challenge Corporation (MCC). Twenty-three districts with the potential for rapid transformation of the rural economy have been proposed for inclusion in the project.
The Millennium Development Authority (MDA), an entity created by Act 702 of Parliament, would be responsible for the supervision, management and implementation of the Compact.