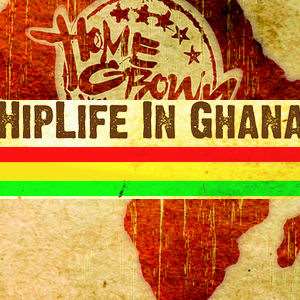 Change is a very important part of every living thing's life. Be it for good or bad and whether it will make or mar us, it is imminent in our day to day livelihood. Like the proverbs will say, it's only a fool who does not like change. In the early 1990s when, hiplife rear its face in our music industry to provide change to an already dwindling industry, it took many facets, from hardcore raps, mixture of old school with the new school (collabos), jama beats (that virtually made ten different songs sound like melodies), rolling tongues, and now crank music.
These are all metamorphosis of how new improvements could be mixed with music to give a new meaning to it. The same thing can be applied to the famous and not so famous artistes we see on the block today. Some have already had their names inscribed in the hall of fames of hiplife music, others are trying very hard to belong, and others were trampled upon on the way to Mecca, but hey, in every situation we have the die-hards who will just not give up, to a dying course.
Patrons of the famous 'FUN WORLD' program will agree with me that, this was where most of our musicians started from. I remember around 1995 or so, hiplifers like Tic Tac, Buk Bak, Tinny to mention a few, were there trying so hard to have their names out in the limelight. Some even got boos and jeers from the audience after their performances. I remember an instance where, Bright of Buk Bak fame had to take off his 'singlet' to show off his six packs, which was non-existence because they were all so 'malnourished' back then. The funnier one amongst them was Tinny, who got his name from being the tinniest performer. So petite was he that, he was just a delight to watch. In Tic Tac's case, they were two guys and their name was Nutty Strangers and his Lebanese counterpart was the toast of most of the girls at the show then.
Being a hiplife enthusiast myself and a 'dancehall' person, I never missed any opportunity to be at such shows and they were always interesting. So it is interesting to see these guys doing it in life eventually, having been there and all. They stood against odds and proved themselves malleable and ready to contend in any situation. It is funny that those who were favorites back then just disappeared because they couldn't stand the dangerous tides. The likes of Yzee, Banku Dade, Kofi Adeka, late Terry Bonchaka, at least his was cut short by nature's desires.
So today, I doff my hats off to those who stood and fought the good fight, and with such an aptitude, they have moved from being what there were back then, to fine gentlemen.
This goes to prove that, who that makes himself a sheep, shall be eaten by the wolves.
Matilda Wilson/Ghanamusiconline