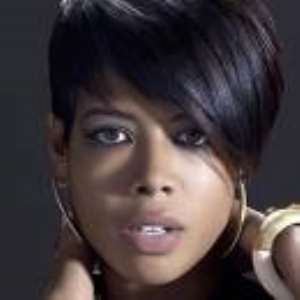 Kelis filed for support money before the baby was born

A judge has ordered rapper Nas to pay almost $40,000 per month in support to estranged wife Kelis, a day after she gave birth to their child.
The 29-year-old singer - real name Kelis Rogers - gave birth to a boy, named Knight, on Wednesday.
Neither of the stars were in court to hear the temporary order being made. A further hearing is due on 8 September.
Ms Rogers filed for divorce from the rapper, 35 - real name Nasir Jones - in April. They got married in July 2003.
Ms Rogers will receive monthly payments of $30,741 (£18,620) in spousal support and $9,027 (£5,470) to raise their son.
The judge also ordered Mr Jones to pay Ms Rogers $45,000 (£27,260) in fees for lawyers and an accountant. The pair had previously failed to reach agreement over payments.
Mr Jones's lawyer, Mark Vincent Kaplan, had proposed that his client give Ms Rogers a one-off payment of $20,000 (£12,110) to give the judge more time to consider appropriate monthly payments.
But Judge Louis Meisinger decided to make a temporary ruling on monthly payments which, he said, were appropriate based on Ms Rogers's lifestyle and declarations of income filed with the court.
The singer's lawyer, Laura Wasser, said Ms Rogers's earnings had dipped in recent months but that she was trying to get a new record deal.
Baby Knight was born weighing 7lb 8oz (3.4kg).
Mr Kaplan said Mr Jones had been "delighted" to have arrived at the hospital "five to 10 minutes before the baby was delivered".
A spokeswoman for Ms Rogers said: "Kelis is grateful to have given birth to a healthy baby boy.
"Her focus is on getting acquainted with him and enjoying her role as a new mom."