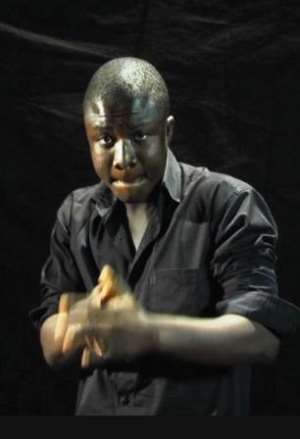 Contenders in Channel O's Emcee Africa II have battled and put in some blazing performances and now it's down to the wire for the finalists.
South Africa's Maraza, Ghana's C-real, Botswana's Cibil Nyte, Kenya's Point Blank and Nigeria's Black jesus are all getting ready to spit fire in the upcoming finals to impress the judges. DStv audiences can catch all the puns and punch lines on Channel O this month.
With its intention to find the individual who has what it takes to be crowned Africa's number one emcee, Emcee Africa II has stepped up to the plate in 2009 and unearthed some world-class talent. All five finalists are eyeing the main prize: $10 000, 00 in cash and the chance to jump on the hottest track of '09 by collaborating with African Hip Hop Royalty.
Read on to find out more about who is set to follow Snazz and take the title of Africa's number one freestyle Emcee:
• South Africa: The Kwa-Zulu Natal area is often known for its house music scene but in recent years it's been making a name for itself as fertile breeding ground for some of the best emcee's in SA hip-hop. This year, the South African contender from Channel O Emcee Africa II is doing his thing to help put KZN hip-hop on the map. Maraza Ace of the crew Jus Dat came head to head in the finals with one of Africa's most feared battle emcee's Adamis to take the title and even got to take part in a cipher with Detroit based hip-hop crew Slum Village. Filled with a passion and a love to rap, he will have the most pressure, trying to defend the title for SA.
• Ghana: Hailing from the Land of the Original Blackstars, allow us to introduce C-real. He had to fight his way through crowd favourites, a long night of drama and a tough panel of judges to make his way to the top in the Ghana leg of the show, so he probably is the most mentally ready emcee of all. Coming in from nowhere and taking over from J-Town, C – real has a knack for words and is able to think fast on his feet. All eyes will be on him to see if he can take Ghana all the way to the top of the African hip-hop game.
• Botswana: There's a proverb that says "a student can never school a teacher" but whoever said that was definitely not talking about Cibil Nyte. As a new kid on the block he went through serious initiation to make his way to the top. Outside of being teased because of his name and having to face his mentor Oracle in the finals, Cibil Nyte showed that age definitely is nothing but a number when it comes to bringing the rap flavour. An entertainer and one of the kids earmarked to change the African hip-hop game; he is the first representative to hold it down for Botswana as it's the country's first time being included in the competition.
• Kenya: After making it into the top 8 last year in Kenya, Point Blank made his way back into the competition and took it for Kenya. Competition was stiff – and included stepping up in front of the same judges as last season Nazizi, Doobeez and Mwafrika - but Point Blank is the only emcee that made a return from season one and took the title for his country. With a fresh attitude and stretching his skill to eventually take it for Kenya, Point Blank is here for rap business and to take it for the Hip-hop colony, period!
• Nigeria: Black jesus may go under multiple names - dez, new shoes- but one thing is clear: whatever name he picks to use, Black jesus always comes out tops. With four national titles under his belt, he will be one of the more entertaining and tough contestants in the finals. No pressure? Actually with four titles and holding it down for the largest country in Africa, Black jesus has a lot of it!