18 June 2009
|
Art & Culture
Lynx Entertainment - Boys to Men
Richmond Adu-Poku - pinnaclegh.com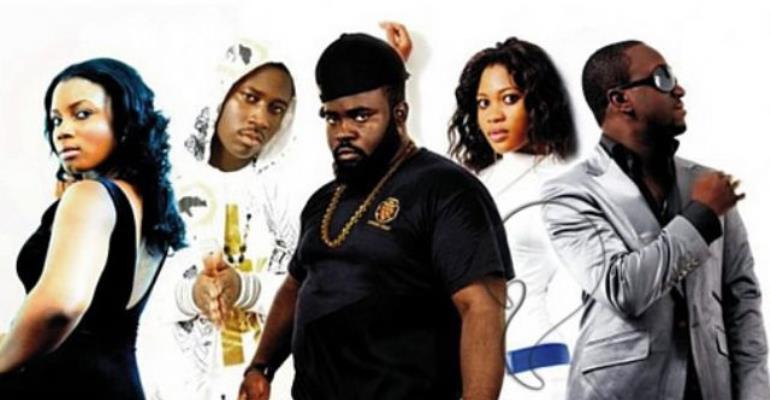 Two years ago Lynx Entertainment was not in the Ghana's Music Dictionary. Today it has become a house hold name taking away three Ghana Music Awards and producing hit after hit. The journey indeed has been long and not easy for the young lads of Lynx Entertainment.
The label is a sole proprietorship business registered to Richard Mensah known in shoebiz circles as Richie or the Beat maker. He is the Chief Executive and his brother Albert Mensah is the General manager and Manager of Nana Wiafe (ASEM). The company's finances are handled by Richie's Mum affectionately called Mummy at Lynx Entertainment. The label also recently built a dance studio. Lynx Music is distributed by OM music ran by Abraham Ohene Gyan, the ace Music Video Director who also owns Ohene Media and fiesta TV.
Perhaps the label is the first to have succeeded on the national scene on the scale they have after starting with distributing music via the Bluetooth of phones and other electronic media. "I recall, about two years ago when we started moving round the country to promote Asem, Richie and OJ, when Richie said Papa Richie we are so big on the internet" – Richmond Adu-Poku. Till date they may draw a lot more numbers on the net than any other label in Ghana.
The Label has indeed come of age, but is it even thinkable that this label cannot boast of having sold even 1000 copies of Asems album "Better Late than Never". That may only be a microcosm of the music industry in Ghana. Fame does not translate into money or sales in Ghana. Has it become show, money or fame? It is difficult to tell.
As much as drawing a lot of people close and having lots of fans the Label has succeeded in picking up a few enemies as well. As to whether it is by their acts or by mere jealousy we are yet to see. The label about a year ago "took on" Irene Logan and immediately produced a song called Run away with Asem. Runaway enjoyed lots of airplay however we are yet to see its release or Video though almost everybody interested in music has the song. The label has also recently released a video for one of her artistes OJ Blaq who has been with the label for several years.
The Label is preparing to launch a single from a new day signee Eaazy. To a large extent the label has succeeded. However it is important to state here that the Ghanaian music industry has seen lots of labels rising but very few staying at the top. The music scene has seen several labels; some came amidst lots of pomp and with lots of money. Megastar is an example of a giant label the Ghanaian Music Industry saw but is no more; the Maddhaus Inc. story reported on pinnaclegh.com weeks ago is a classic example of how not to make a label work in Ghana.
The label should be restructured properly and have a viable business plan on which it will operate as very soon the label will find that praise, fame and shows are not enough. Pinnacle believes that artistes in Ghana can make money with their music if they are well marketed and made available to the consumer at a reasonable price.
For now the future of the label looks bright but its sustainability will depend on the managerial abilities of the owners.
Its in the interest of the Ghanaian Music industry for the Label to succeed. It is important that the label recognizes that it's not how many artiste you produce or videos you shot but how well you are able to manage your artistes, promote your music and the artistes as brands.
Originating at www.pinnaclegh.com