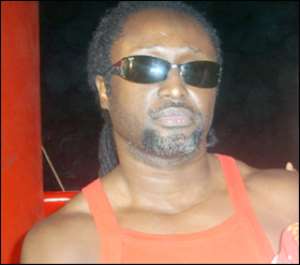 Reggie Rockstone The Cultural Caravan, a locally-designed initiative to challenge Ghanaian artistes to develop entertainment with creative ideas and indigenous material, would be held from April 30-May 7.
The Culture Caravan is a musical programme in a contemporary context, with a DJ, a band, traditional musicians, dancers, artistes and actors taking you through local fables, daily drama, current news and issues in a format that bears some resemblance to Concert Parties.
The Caravan would pass through Takoradi Jubilee Park, Elmina Castle Park, Kasoa Market Square, Jamestown Mantse Agbona, Kumasi Jubilee Grounds, Koforidua Jackson Park, Nkawkaw Ofori Park and finally at the Obuasi Black Park.
In a statement signed by Mrs Marie-Hélène Hoba, Press Attaché of the French Embassy to the Ghana News Agency in Accra, she identified Hiplife Grandpapa Reggie Rockstone, Kwaw Kese, King Ayisoba, Wanlov the Kubolor, DJ Black, Master Drummer Okyerema Yaw Kontor and his all-female drummers and theatre starlet Abena Takyi as artistes onboard the caravan.
According to the statement, the Cultural Affairs Services of the French Embassy and Vodafone Ghana seek to help improve the development of the local entertainment industry.
The statement noted that the French Government appreciated the important role culture played in the economic development of a country, "hence the combination of the best from France with the best from Ghana".
"This is also a new era in commercial partnerships and we are very happy to have Vodafone as sponsors of this project."
The statement acknowledged that Ghanaians were always eager for something refreshing and "it is time our artists are challenged with real opportunities to show their talent and ability".