April 23, 2009
|
General News
Congratulations Obour. You Deserve It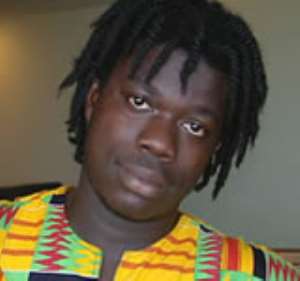 Hardly does the annual Ghana Music Awards pass without any controversy. This years awards was not spared the usual controversies. First it was Blakk Rasta who had a problem with the organizers on his Barak Obama hit song. Another Hiplife artiste, ASEM whose song was dropped because part of the lyrics was seen to be profane had his supporters protesting about the verdict. This year's awards were well organized and I must congratulate the Organizers, MUSIGA and all the Musicians for a good job done. Ten years of the awards has challenged our musicians to be more creative. The improvement in the awards from the mere wooden plaques to cash prizes, plaques and souvenirs of the major sponsors also shows that the award ceremony has now come of age.
I think it is high time the government take an interest in our entertainment industry and invest in it. Nigeria and India are a few of the developing countries who have made huge gains through their entertainment. The Ministry of Culture and Chieftaincy Affairs should see how best it can help these artiste to improve on their artistic works, seek financial assistance for their production and also put mechanisms in place to halt piracy which is a big evil threatening the burgeoning entertainment industry.
I watched the event on Television and I must say I was very much impressed about how Samini and Obour handled the programme, the diction was good. Gone are the days when we see these musicians as school drop outs who do not have any aim in life. Most of the young ones are doing great things with their talents and the two Masters of ceremony are shining examples for the current generation to learn from.
One musician whose award inspired me and gave meaning to the old saying that "there is reward for hard work" was Bice Osei Kuffour (Obour). His road safety song which won him the award of $ 5000 for Best Music for Development was a step in the right direction. The award instituted by the World Bank Ghana Office could not have come at a better time than now. I must commend the World Bank for that wonderful idea to reward hard work, excellence and development. This is going to make other musicians wake up from their slumber and compose good lyrics rather than singing profane songs.
Obour is one musician who has inspired the youth of our generation with his witty and weighty lyrics; most of his songs are laced with wise sayings and wise counsel for music lovers. Obour's contribution to the development of this country is worthy of emulation by every citizen of Ghana. He was one of the few artistes who toured the entire Ghana to preach peace through his songs during the December polls.
Some of his colleagues felt comfortable making enough bucks from political parties who need their services; others even used their platform to denigrate politicians from the other parties creating unnecessary tension and division before the polls. No wonder he was one of the youngest citizen to receive a national award from former President Kuffour. One thing our musician should know is that the public see them as role models and their positive contributions through music helps shape our society.
Kudos to other artiste like Kwaw Kesse, Lucky Mensah, and Praye for the wonderful songs they did for the Waste Management Company (Zoomlion).The songs have caught up well with the young generation and I pray Ghanaians are not going to only sing the song but also help Zoomlion to keep Ghana clean.
The call by Obour to the Government and other stakeholders to support music that promote development was very appropriate. I would also appeal to the electronic media to support artistic works that promote development. Ghanaians love art and through art, the public can be educated on a lot of social issues.
Let me use this medium to once again congratulate a colleague VANDAL for his contribution to the development of arts in Ghana.
Ghana is proud of you. The youth of Ghana are proud of you and Commonwealth Hall (VANDAL CITY ) of the University of Ghana is very proud of you.
Mustapha Jimah
Accra
[email protected]