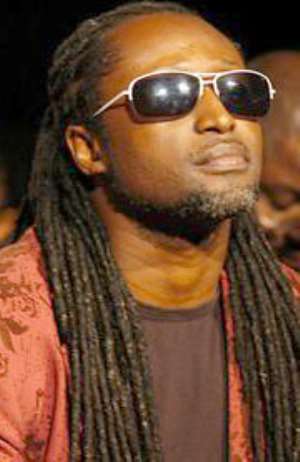 The nominees for the MTN Ghana Music Awards 2009 have been released, and once again another category has been added to it which is "Hiphop Song of The Year".
One of Ghana's finest and respected MCs, Reggie Rockstone has spoken. And this time round the Grand papa of hiplife wants his voice to be heard on the Hiphop Song of the Year.
Reggie after listening to the list of nominees in the category, Reggie rooted for Okyeame Kwame's "Woso" and Asem's "Pigaro" as his final two but confessed that he would like Okyeame Kwame to win.
"I like the two songs. Asem's song is just catchy but Okyeame Kwame has more lyrical content and more explosive. We all know the damage Okyeame Kwame can do", he said in his American slang.
"It's about time they recognized hiphop music in Ghana. I think the organizers have been pushed to the wall so now they know there is a new movement". It's the life (or culture) that is put in front of the hip (hiphop) that makes the whole song change".
"We are coming up. From the Obamas, Sways, Akons and it's all because they are Africans who don't forget their roots", he stated.
His last 3 albums have received rave reviews in VIBE magazine, the Source magazine, and XXL magazine among other publications and recently Al Jazeera TV came down to do a documentary on Reggie and hiplife music.
Some impressive songs Kasa Records has accomplished with Reggie Rockstone include Tsooboi, Keep your eyes on the road, Where I'm from, Visa and more.
Below is the list for the Hip Hop Song of the Year:
Hip Hop Song of the Year