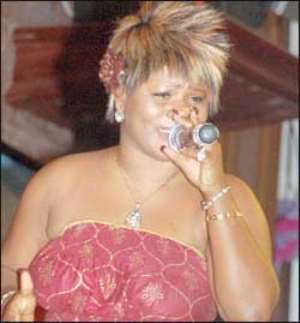 Christiana Love As part of activities marking this year's Valentine's Day, Dynamic Image has announced its intention to organise an event dubbed "Family Re-Union" at the Efua Sutherland Children's Park on February 14.
The aim of the event is to bring families together to socialise to promote love and unity among themselves.
The organisers indicated that the event would host over 13,000 people and reward families with the strongest ties through interesting games such as sack race, table tennis and volleyball competitions, 'pick and act' among others.
The event would as well feature a musical concert with prominent music stars on the bill. They include Tinny, Obour, Five5, Phillipa Baafi and Christiana Love.