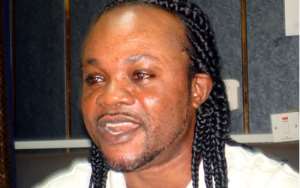 Charles Kwadwo Ofosu, a prominent Ghanaian musician based in Germany, has called on African leaders to include malaria eradication programmes in their policies to enable the continent to fight the disease to ensure its total eradication.
He said the disease could be eradicated completely only when leaders develop a policy framework for their respective countries and also take active interest in its eradication campaigns.
Kwadwo Ofosu affectionately called 'Daddy Lumba' made the call when a delegation of Add Your Voice Now, a Non-Governmental Organization championing the cause of malaria eradication in Africa called on him.
He said, if preventive measures were not taken early enough, the disease would ruin the future leaders of the continent.
The musician appealed to pregnant women to take preventive measures to save their unborn babies from the disease.
Mr Kwabena Osei Bonsu, Chief Executive Officer of Add Your Voice Now, who led the delegation said the campaign under the theme; 'Kick Malaria Out of Africa Dot Com.,' started about a year ago was yielding a positive results.
He said the NGO was going to team up with Kayayei (female load carriers) in their advertisement programmes which would kick off soon in Accra.
Mr Osei Bonsu took the opportunity to thank Ghanaians for exercising their franchise in a peaceful manner on December 7 and expressed the hope that the same level would be maintained in future elections.