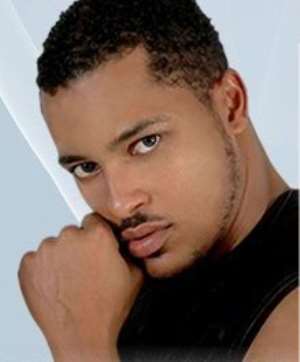 The Ghana home video movie industry, sometimes called "Gollywood" or "Ghanawood", has been in existence for quite a while. Mostly modeled after Nigeria's Nollywood, it has struggled to find legitimacy and patronage at home and abroad. Ghanaian movies just never received any respect because few folks bothered to consider the obstacles the producers had to confront. And then they were ceaselessly compared with Nigeria's Nollywood home videos and movie stars.
Ghanaians themselves helped very little by choosing Nigerian movies over locally produced fare. To them, the videos made in Ghana were just not hitting all the right spots like the Nigeria made products did. It got so bad that there were whispers at some point that Ghana was considering banning Nigerian movies "infiltration" into Ghana, just to give the local industry a chance to grow. This idea was strongly contested by the average Ghanaian fan of Nigerian movies and stars. The fans urged the producers to make better films, instead of complaining about Nigerian movies.
Over the years, Ghanaian and Nigerian filmmakers cooked up all kinds of collaborations between Nigeria and Ghana to exploit the cross-over audience potential and maybe jump-start video film making as a major enterprise in Ghana. Stars like Ramsey Nouah, Genevieve Nnaji and a host of other Nigerian actors featured in movies alongside their lesser known Ghanaian counterparts. Directors like Zack Orji crossed borders to work on projects in Ghana. Ghanaian producers where motivated to surpass themselves.
All these helped to varying degrees. Lately, however, interest in Ghanaian movies has spiked to an all-time high. In fact, you can say it has exploded. How? Why? What changed?
It's a who, really.
Van Vicker.
Okay, to a lesser degree, Nadia Buari and Jackie Agyemang, but the sudden rush of interest in Ghanaian movies is pretty much a one-man show reminiscent of Ramsey Nouah (paired with the delectable Genevieve Nnaji) in his hey days as the King of Romance in the Nigerian movie industry. Van Vicker deserves a lot of the credit for this bustling interest.
Women traditionally propel the sale of movies by falling in love with the romantic stories and their leads. Van Vicker is the latest star in the focus of this all-powerful attention…And oh, what a force that attention is right now!
An emerging industry's status is arguably confirmed if it penetrates the United States and other Western nations. Ghanaian movies are doing that now, following in the footsteps of Nollywood, attracting even Nigerian viewership (and it takes a lot to take the Nigerian away from the homegrown movies). Vicker does this effortlessly and then some. Single women, married, teenagers, all of them have stacks of his handful of movies on their shelves now and hastily slip one into the player as soon as they're alone or a girlfriend stops by. Demand has escalated, and patronage of these movies is taking piracy to new heights as they are now available everywhere at unrealistically cheap prices.
Van Vicker appeals to the ladies in no mean way, especially when he's being vulnerable on screen. His smile melts the heart. He has grown so huge now that he's flown into the United States to promote his movies. Stories abound of the New York crowd going wild over him at a recent movie signing. He has also been the V.I.P. at several private and public functions. Job offers are flooding in from Nigeria's Nollywood, bringing with it the real money Ghanaian video filmmakers have not been able to dangle before him. It is his time alright.
Pretty much like Ramsey Nouah's fans imagined he was married to the undisputed first lady of African video movies, Genevieve Nnaji, just because the two got paired in many a romantic production, Vicker's fans constantly wonder if he is married to Nadia Buari in real life. The duo, to them, played convincingly well together enough to make the fans wonder if the fantasy indeed had some element of reality in it. Well, the "Vicker Man" is married, but not to Buari. He reportedly got married 4yrs ago to Adjoa. They have two daughters.
So, what's the secret of Van Vicker's appeal? Well, how about we let his many fans across the web speak in their unedited voices?
"Man!!! Van is so damn hot!! God has made him with two hands..He is Perfect.. I'm haitian and I like to watch african movies"- Maika – NY "van is so sexy.... words cant even explain how cute he is!!!!!"- Stacy, Virginia "Van is soo freaky sexy!! Words can't even explain his sexiness. This man is an angel made by God. His wife or girl must be very very lucky to have an angel like Van. Van I love U!!!"- Melesa, NJ
"I think he is very handsome, he needs to play a part where he is married. Yes, I would love to know if he is married in real life."
- Neekie, Virginia
"I attended the Ghanian reunion in Maryland on 7/7/07. It was my lucky day as I took a pic with Van Vicker and then he asked me "Can I get a hug" and I gave him the biggest hug ever. it was the most memorable moment because it was personal."
- Ade, NY
"Yes I saw Him in person too. He did look even better in person and the contaks he had in his eyes made him look so sexy."
- Silky, NY
"i love van vicker pls some1 best hook me up..he is buff buff buff..is he married...u gals best back off cos am goin after him"
- lipzzocherry, UK
"i still cant believe he is african...Damn hes fine!! "
- ttan, Jamaica
"Step a side American actors, Van Vicker has come to take over!!"
- Amy, Bahamas
"...We should petition Van Vicker to create a website. Dang, this guy is driving us women crazy. We need to know more about his handsome self."
- Imane, US
Van Vicker, like other actors before him, has had his movie hits and misses. The hits like Mummy's Daughter and Beyonce, The President's Daughter, have earned him fame at home and abroad. But the misses continue to generate comments like this unmediated one:
"Everyone one is caught up in vapor! Yes, granted the man is good looking...I actually will say he is even better looking than Ramsey but unless you buy a film for good looks, he's wasted effort. Listen, unless the next DVD I buy is a DVD of him stripping down to his birthday suit and dancing to "Let's Get It On" I no want abeg. He is HOTTTT and I would definitely roll around the hey, bed, grass or whatever else with him if I were so inclined, OH YES...I talk am but as an actor...he is LAME!"
- BB, New York
Still, if he is indeed the Ramsey Nouah for these times, Nouah equally started out in the raw too. Ramsey Nouah was absolutely wooden once upon a time. But he worked hard to get better. Years of experience honed his skills. Van Vicker's fans believe like wine, he will improve as he ages. He's only 30yrs old after all.
Hopefully, with a leg in the door, thanks to VV, the Ghanaian movie industry will continue to expand in leaps. Well, if they can figure out a way to get the Dollars out of the hands of pirates into legitimate pockets. Nollywood has been paying lip service to doing that for years and nothing positive has come out of it. We welcome Ghana to the big league!
Sola Osofisan of www.naijarules.com explores the Van Vicker mystic...