November 22, 2007
|
General News
... AND CALLED ON GHANA'S AMBASSADOR TO LIBERIA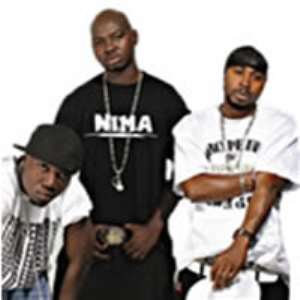 One significant thing about the trip to Liberia was the courtesy called on his Excellency Major General F. Adu-Amanfoh Ghana Ambassador to Liberia by the musicians at his residence 15th Street Sinkor Monrovia in a rather short notice.
The musicians were there to officially inform his Excellency the Ambassador about their presences in the country and also took the opportunity to say hello to him. Among the delegates who were lead by Mr. Isaac Abeidu-Aidoo otherwise known as Goodies, Lazy, Promxy and Prodigal (VIP), Castro, Ras Kelly, Shirley Armah (organizers) and this writer.
After the exchange of pleasantry; some assorted drinks were served he advised the gathering to be circumspect of whatever they do whiles in the country. He expressed his gratitude to the boys for their splendid performance during the reopening of the refurbishing sports complex. "I was at the VIP stand watching and listening to you with rapt attention and I think you did well and I will urge you to continue with the good works and always be a worthy ambassadors to your country" he stressed.
The short but impressive ceremony saw the musicians interacting freely with the Ambassador and they also had the opportunity to watch live telecast on 'GTV-Liberia' the "Reach Out Ghana" fund raising ceremony at the Trade Fair Center, by fellow musicians Kojo Antwi, Kofi B, Kwabena-Kwabena, Rex Oman, Thomas Frimpong, Tic Tac, Papa Yankson among others.
H.E. Major General Adu-Amanfoh, who never stop smiling cautioned Ghanaians back home who have intention of traveling to Liberia for a greener pasture to rescind their decision since there is nothing like job opportunity, 'The unemployment situation here is very alarming, about 80 to 85 per cent and if those here are finding it difficult to make ends meet how do one come here to look for job? He asked.
He revealed that there are many Ghanaians in Liberia who are more Liberians than Ghanaians who are law abiding and diligent. Most of them are fishermen and women living in a fishing community called West Point, a suburb of Monrovia.
In his response Goodies thank the ambassador for his advice and his swift response at a very short notice. He promised to make sure that nobody does anything to tarnish the cordial relationship that exists between both country whiles in the country. He appealed to other Ambassadors to emulate the shining example of Maj. Gen.Adu-Amanfoh to give musicians the needed support and assistance. He appealed to the culture attachés to the embassies to pay particular attention to artiste who travel to these countries. The ambassador was posted to Liberia on 27th January 2006 and has been at post since then.