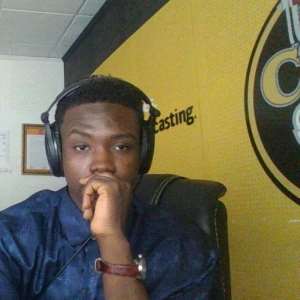 Listening to radio in Ghana before the days of privatisation and commercialization of the Ghanaian airwaves was to some extent awesome, due to the standard-style of radio presenting or presentation by the Ghana Broadcasting Corporation.
Even though the airwaves were arguably good, decent, smooth and iconic by all international standards, it was a bit monopolised by the Ghana Broadcasting Corporation henceforth the liberalisation of the airwaves brought freedom and happiness to all radio enthusiasts.
The liberalisation of the airwaves brought in its wake, some fresh air about how different and diverse radio presentation can be.
The likes of, in no particular order Joy FM, GROOVE FM, CHOICE FM in Accra as well as LUV FM, OTEC FM and KAPITAL FM in Kumasi showed expertly how radio should be tailored towards it potential audience or listeners, whereby making radio presentation and listenership an art form.
Suddenly other stations started popping up, but instead of researching to come up with thought provoking and compelling ways to present their shows, most decided to copy the other established stations' art form, thereby making radio listening in Ghana very cumbersome and samey.
Although the airwaves are still choked with radio stations doing the same thing at the same time, however it now behoves on the individual presenter or host, to fine-tune their art of radio presenting or presentation to refresh the quality of delivery to listeners.
A case in point, Chauffeur PB to the rescue: is how Prince Benjamin of Class FM does his 'radio-links' during his show-the Class-Drive.
He does it so effortlessly so that segueing to another song becomes ordinary service.
And that is the medium through which all sorts of music or songs could be played, irrespective of the pitch or tempo.
This art is unlike a typical DJ who would miss all sorts of songs due to the songs tempo thereby marginalising certain music with certain tempos, all to the detriment and cost of a given artiste.