Indece Day Poem: 'The Con of The Occasion' by Kwame Agyemang Berko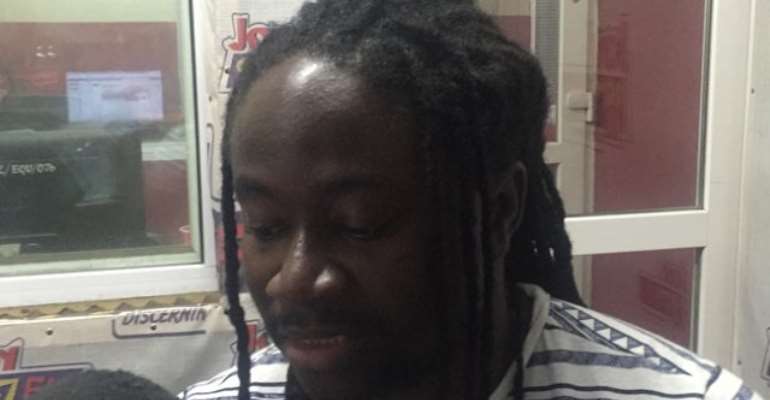 The dam was supposed to have burst.
Oh and it did burst.
The occasion? mammoth.
it's pageantry? unprecedented!
That was when the talk of Okyeame Akuffo's Atumpan was 'Gana montie' in our beats
When Owura Amu's Yen ara asaase ni inflamed our neck veins to very competent beats
But the event itself was not the occasion,
The Occasion had been birthed and set before The Bond of 1844.
Igniting The Bond's centenary occasion with 3 dead noblemen in 1948.
But has been the 59th time of asking since The Occasion excited with its own beats.
And I'm yet to feel that pulse of the heartbeat.
In all sincerity, I'm not settling.
I were hoping to have been provoked enough.
I were hoping to have been challenged enough.
I have prayed to have been left alone
I have made sacrifices to have been blessed alone
I have doled out cowries to have pacified enough
I have made libations,
I have cursed,
I have shed blood,
I have donated sweat,
I have offered tears,
To have suffered enough.
Well, my forefathers did in my stead!
So I could reap.
And rant in their stead when their martyrdom is trivialized.
We have been defiled enough by gangs of successive miscreants
Who it turned out, only lured us by their barrels
But messed our penny's.
And banged us against selfishness some more.
So I, and for the 59th time of asking,
Seek why this occasion is marked.
What informs this nonsense of entitlement?
This bravado to make merry instead of brooding?
I can't see how a people so scarred by nonsenses
Would revel in their pretences
Just because of The Occasion.
Maybe, it is expected of dams that burst.
Especially when we stare hard and critical from 59th degree of nonsense,
That all manner of characters seizes the day our dam burst and dash.
Of course all manner of maggots did same and fled their colonies,
And are here.
And have metamorphosed into heads.
But This is the 59th time of asking.
And Everything is wrong with our independence.
It seems, it seems.
Unless you have to praise the lord from the centre of the Equator
But it is no excuse to parade our incompetence.
And hoist high our flags of fallacies.
Maybe we don't quite seem to appreciate what it takes to be black stars.
Maybe The Occasion is for the Black Stars yet unborn.
Those yet unborn?
Well,
Maybe the entire Occasion is a joke.
We are broke.
And the nation has dying broke.
Maybe the entire Occasion is a con.
Maybe it is our fate to continue to beg for corn.
As proof of persons living inside the equator.
If there is anything to cultivate from the equator,
It definitely won't be corn.
#stillwerise