Regina Is Vlisco's New Ambassador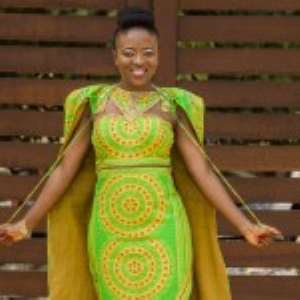 2016 Vlisco Ambassador Ghana – Regina Honu

Vilsco has announced Regina Honu of Soronko Solutions, a software development powerhouse and social enterprise, as the new Vlisco Ambassador for Ghana.
The announcement, which usually kick-starts a month of activities by Vlisco to celebrate women, took a different turn this year as there was no public voting to elect a new ambassador.
Instead, the panel of judges chose Regina because of her powerful story of achieving her dream and excelling in her field as well as her passion for building up and empowering young women to also identify and achieve their own dreams.
She represents the Vlisco brand by daring every woman to choose the path less travelled and to be unafraid of being unique and expressing their individuality.
As the Vlisco Ambassador for Ghana, Regina will be sharing her inspirational story via multiple platforms including the media and various speaking engagements like visiting the educational institutions she attended.
Her primary role will be to meet with groups of women across the country as part of the Vlisco Connoisseur of Style campaign, in order to raise awareness on the increasingly prevalent counterfeit issue within the textiles industry while providing education on how to identify genuine Vlisco fabrics on the market.
.
Under Soronko Solutions, she will travel to five regions in Ghana in 2016 and visit universities to engage with women studying Science, Technology, Engineering and Mathematics.
These women will be enrolled in Soronko's mentorship programme where they will develop more practical technology skills all with the aim of inspiring young women and breaking down stereotypes that tell women that technology is just for boys.
Vlisco Women's Month
This year Vlisco will honour all inspiring women in Ghana during the entire month of March, which is the month to celebrate women, with the theme, DREAMS COME TRUE, to pay tribute to all African women with dreams and especially those who dare to take the right steps to bring them to life.
During the month of March, on the special Vlisco Women's Month website, dream.vlisco.com , online surfers will find all the inspirational stories of ambassadors and previous nominees.
By Jamila Akweley Okertchiri