Ghana Culture Forum Marks Ghana Culture Day On March 14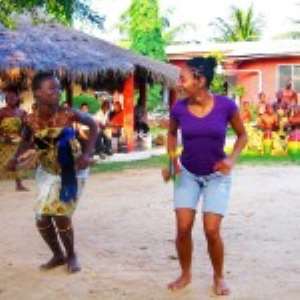 The Ghana Culture Forum (GCF), in collaboration with the Ministry of Tourism, Culture and Creative Arts and a number of partners, will celebrate Ghanaian culture and arts on March 14, a day set aside as Ghana Culture Day at the National Theatre.
According to the Co-Convener of the Ghana Culture Forum, Professor Esi Sutherland-Addy, the day is set aside to highlight Ghana's rich cultural heritage and creative industries.
The theme for the day is 'Ghana Culture on the Move: The Economic Impact of the Arts and Culture on National Development'.
Programmes lined up for the day include an interactive forum on the 40-year national development plan, the place of arts and culture, with the main presenter being Dr Nii Moi Thompson, Director-General, National Development Planning Commission of Ghana.
There will also be an emporium dubbed a 'Courtyard of Cultural Interaction & Expressions'.
This will feature a culinary exhibition, visual arts exhibition, film screening and presentations and an exhibition of musical CDs, Ghanaian music and movie videos.
Other features of the emporium include an exhibition on Ghanaian cultural heritage, exhibition on the use of indigenous science and technology.
Members of the performing arts domains will also thrill patrons at the Ghana Culture Day celebrations with musical performances, drama, spoken word, readings and storytelling.
The day will be climaxed with a tribute to fallen heroes in arts and culture, featuring performances by various groups and artistes.