My speech wasn't great because I didn't know I would win – Abraham Attah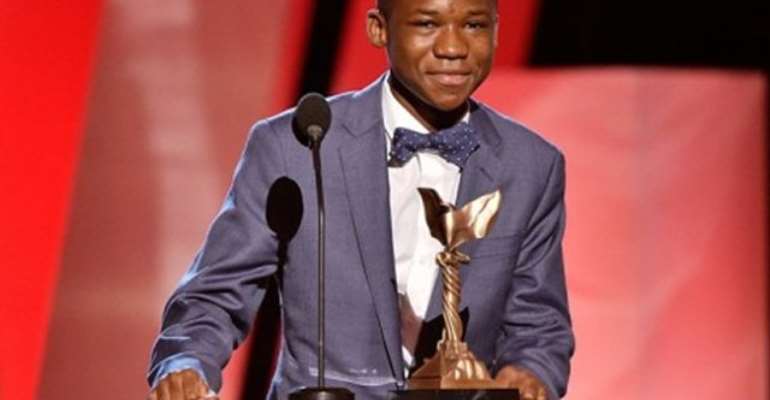 Ghanaian movie star, Abraham Attah has explained that he gave a bad speech at the 2016 Independent Spirit Awards because he wasn't expecting to win the award.
He explained he did not prepare an acceptance speech because he never thought he would be announced winner of the 'Best Male Lead' category.
The 'Beast of No Nation' star picked up the award at a colourful ceremony held on Saturday night, February 27 at Santa Monica Beach, United States of America.
Attah's acceptance speech has for the past few days generated a lot of controversy with Lexis Bill, host of Drive Time on Joy FM and MzGee, host of the Entertainment News apologising for repeating his 'Thank you, Thank you'.
Abraham Attah, who played his debut role as Agu, in the movie alongside Idris Elba, reacting to the reports said most people did not know what he went through at the awards.
He explained in a post on Instagram that, "I know that some of the radio presenters in Ghana are saying I gave a bad speech at the independent spirit awards. They don't know what happen to me. I thought was not going to win so I decided not to write any speech down. I was so surprised when she mention my name. I didn't know what to say when I went up there."
Watch Abraham Attah's acceptance speech at the 2016 Independent Spirit Awards.
Story by Ghana | Myjoyonline.com | Ernest Dela Aglanu (Twitter: @delaXdela / Instagram: citizendela)