Extend GHAMRO Term Of Office To 4 Years – Members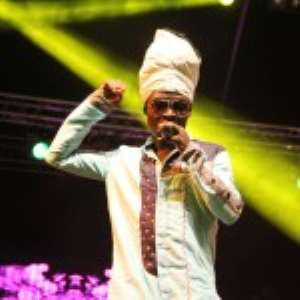 Kojo Antwi
Some members of the Ghana Music Rights Organisation (GHAMRO) are requesting that years given to executives of the organisation to serve in office be extended from two to four years.
According to the members, the period given to GHAMRO executives does not allow them to implement their plans for the organisation.
In view of that, the members have requested that the Constitution which mandates executives to serve two years be amended to enable the elected executives to implement their plans during their tenure of office.
This concern was raised on Tuesday, February 23 in Kumasi when GHAMRO organised a stakeholders' meeting at Kumasi Cultural Centre to brief the stakeholders about the state of the collective society and its achievements so far.
.
GHAMRO Chairman, Kojo Antwi, in a short speech, mentioned that he is ready to serve the organisation regardless of the number of years given him by the Constitution, adding that he will not be in office "even a day after my tenure of office is due."
Kojo Antwi touched on the reorganisation of GHAMRO, explaining the need for the structures that have been developed.
He briefly informed participants of his recent education tour to Namibia for a WIPO-sponsored course in collective administration, and asked members to embrace knowledge in the digital platform to build their capacity in the music profession.
Kojo Antwi also encouraged his colleagues to follow the new policies being implemented by the board.
Musicians who attended the day's seminar were also educated on the benefits of digital marketing.