De Voice Is Better Than Knii Lante – Mr Logic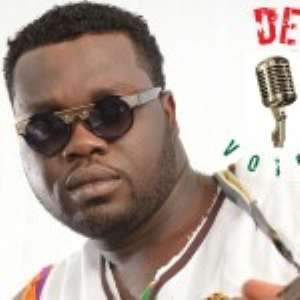 De Voice
Manager of Vybrant Faya, Emmanuel Barnes, has disclosed that Joseph Mensah Ntim, known in the music scene as De Voice, is a more talented singer and good composer than Knii Lante, the 2013 Ghana Music Awards Best Male Vocalist.
Barnes, also known as Mr Logic, who has natured and managed top Ghanaian artistes such as Shatta Wale, Jupiter, among others, in an interview with BEATWAVES on Saturday, mentioned that "De Voice has the singing skills, vocal prowess and strength which Knii Lante lacks."
He added, "Knii is also a very good singer and a creative person, but lacks certain skills which De Voice has."
Mr Logic stressed that though the two artistes sound the same in terms of delivery, De Voice has a very good stagecraft and a unique voice which appeal to a large number of music lovers across the country.
He disclosed that Knii Lante does not have a lot of hit songs on the music scene, but was rather able to gain recognition when he switched to reggae music.
.
De Voice, on the other hand, he mentioned, has a number of hit songs which include 'African Girl', 'It's So Crazy', 'The Only One' and now 'Kaba', which is receiving massive airplay on all the local radio and television stations in the country.
Mr Logic further mentioned that based on De Voice's achievement, he deserves the Best Male Vocalist Award this year at the Vodafone Ghana Music Awards.
Mr Logic, a technical producer and artiste manager, has discovered, nurtured and managed top Ghanaian dancehall artistes like Shatta Wale, Jupiter, Episode, Virgo, AK Songstress, Vybrant Faya, among many others.
He is a dancehall creative personality trained in Jamaica and the chief executive officer of Greater David Communication.
By George Clifford Owusu