Purple Rain Presents "A Raisin In The Sun"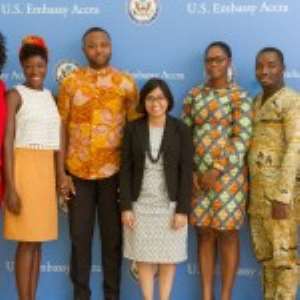 "If a race has no history it has no worthwhile tradition, it becomes a negligible factor in the thought of the world, and stands in danger of being exterminated" Carter .G. Woodson
This poignant quote   is one of the underlying tenets for the celebration of Black History Month across the world. Black history month, as known now, was originally called the Negro History Week. It was  created by Carter .G. Woodson, a noted African American historian, educator, scholar and publisher. It became a month-long celebration in 1976. The month of February was chosen to coincide with the birthdays of Frederick Douglass and Abraham Lincoln, significant players in the abolishment of slavery in the United States.
Black History Month has evolved over the years, with other countries joining the celebrations. In the United Kingdom, the Month was first celebrated in 1987 through the leadership of Akyaaba Addai-Sebo, a Ghanaian who served as coordinator of special projects for the Greater London Council (GLC). In Canada, it was celebrated in 1995 after a motion by politician Jean Augustine, representing the riding of Etobicoke-Lakeshore in Ontario, made Canada's House of Commons to officially recognise February as Black History Month and honour Black Canadians.
The celebrations have been marked extensively in Ghana and some parts of Africa. The US Embassy in Accra, Ghana has over the years collaborated with educational institutions as well as non-profit and cultural advancement agencies to mark the celebrations. This year the   Purple Rain Foundation, a non-profit organisation set up in early 2012 to amongst other things initiate cultural programmes to enhance diverse cultural cohesion and global unification, will be partnering with the US Embassy in Accra to present for the first time in Ghana, Lorraine Hansberry's revolutionary play, "A Raisin In The Sun", to be staged at the National Theatre on Friday, 19th of February, 2016 as part of activities to mark the month-long celebrations.
The play is being staged by a carefully selected cast to afford patrons the appreciation of the Broadway play debuted in 1959. The play is produced by Naa Ahima Nunoo, Executive Director of the Purple Rain Foundation and Directed by Phanuel Parbey with support from Professor Wallace Bridges from the Eastern Michigan University as Consulting Director and Melanie Van De Staag, leader of the International Players, as Associate Director.