Fatau Keita & The Naawuni Biee Band To Thrill +233 Patrons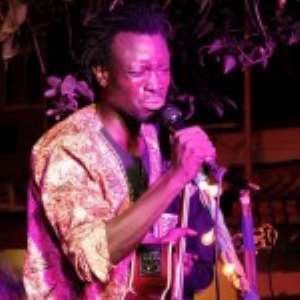 Talented musician Fatau Keita and the Naawuni Biee band would excite patrons of +233 Jazz Bar & Grill as they take their turn to treat them to exceptional and riveting scenery of African live music.
This is scheduled for Sunday and Fatau announced the performance on facebook, saying, "It is all about great African jazz with highlife. Fatau Keita & the Naawuni Biee band,
Sunday, 31st January, 2016 @ +233 Jazz Bar & Grill."
Fatau Keita is a gifted Ghanaian singer and songwriter. Originally from Tamale in the Northern Region, he is a native of the Dagbamba.
His exciting musical mix blends traditional Dagbamba music like Simpaa with highlife. He takes inspiration from his musical heroes such as Salif Keita, Youssou N'Dour, Angélique Kidjo and Fela Kuti.
Also, he is inspired by his life history and personal experiences.
Being a vocalist with an amazing musical expression and intense stage performance, Fatau's live concerts are not something anybody should ever miss.
.
He and the Naawuni Biee band would bring life on stage as they give patrons a pulsating treat.
The burning musical sensation will perform songs from his Selina album such as Africa, Ma Cheri, Act As A Woman, Simpaa, Asem Ben Nie and others.
By Francis Addo (Twitter: @fdee50 Email: [email protected])