I Don't Mind Working With Wisa – SP Sarpong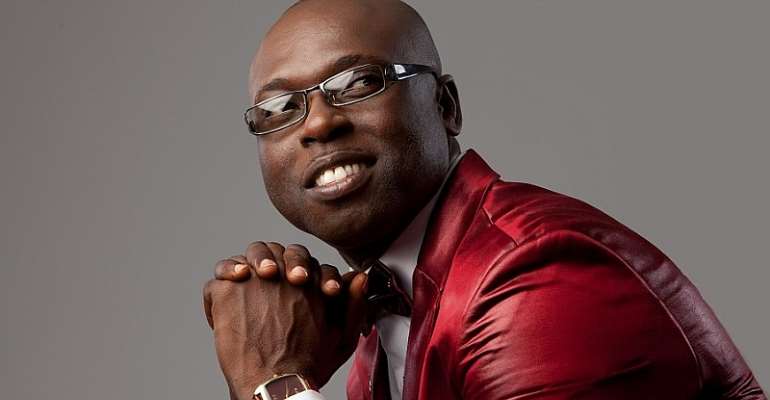 While some of Wisa of Ekiikimi, fame's colleagues in the secular music world might think twice before collaborating with him due to the incident where he exposed his manhood on stage recently, gospel musician SP Kofi Sarpong says he would not hesitate to work with him.
This comes after media reports that managers of the two artistes were in talks for them to collaborate on a song. Kofi Sarpong, however, says nothing has been finalised yet.
Considering the fact that both gentlemen are from different worlds musically, one would wonder why the Ayeyi Ndwom crooner would want to collaborate with Wisa since their lyrics are worlds apart.
Wisa is currently standing trial for indecent exposure at an Accra Circuit court. In a chat with Showbiz, SP Sarpong said "in case I do a collabo with Wisa, it would be my way of telling the world that, God does not judge us. He accepts us no matter how many times we err, so why should we do contrary to what God does for us?", he questioned.
He emphasised that Ghanaians have criticised Wisa enough and though he knows he would receive a lot of criticism from his fans if he went ahead, he would still go ahead to work with him.
According to Kofi, his manager Akwesi Ernest who is currently out of the country, contacted Wisa's team without his prior knowledge but preparations are still underway.
The Adom Bi singer said after Wisa's inappropriate behaviour on stage last month, he (Sarpong) tried to contact him through comedian, Funny Face but things did not happen as planned until early this month when he met Wisa.
"At the time I met him, I had no idea my manager had spoken to his team but I simply wanted to encourage him because I felt sorry for him. We had a conversation and I could see he had deeply regretted his actions.