Music | Ericssonville | Na Fito [@Ericssonville]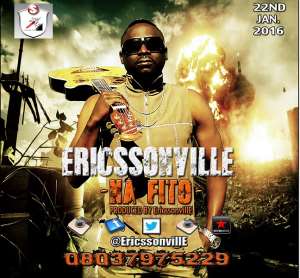 Na Fito (I'm coming out) done by the "Ko Ina" crooner, who is an enterprising and multiple award winning artiste known as 'EricssonvillE'. NA FITO is a statement making declaration and a song of Triumph marking the emergence of this great gospel act to the scene. In this track, EricssonvillE showed versatility in delivery by fusing different genres but with the essence remaining intact.
This is one song you all will love to listen to over and over again as it reassures us that we can break free from the shackles holding us bound. Download, listen, and enjoy, but don't forget to share the good news with friends.
Untagged Download Link: https://my.notjustok.com/track/download/id/62585/by/nhxNKFBpeb