Photos: Amakye Dede thanks God after fatal accident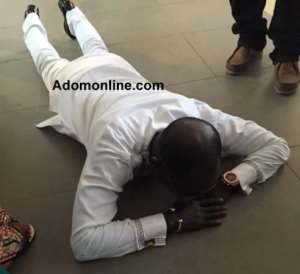 Highlife musician Abrantie Amakye Dede on Sunday went to church to thank God for saving his life in a fatal accident on New Year's Day.
The thanksgiving service held at the St. Joseph Roman Catholic Church at Lapaz in Accra was attended by family and friends of the ace musician.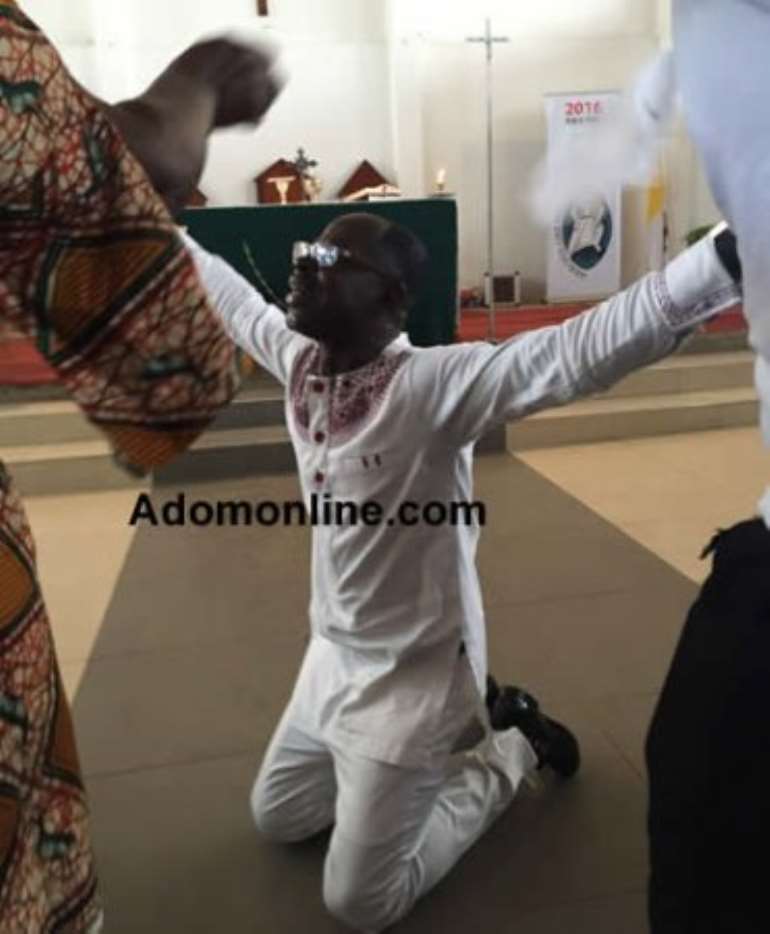 Amakye Dede is lucky to be alive after being involved in a horribly fatal accident on New Year's day at the Bonsu Junction in the Eastern region.
The musician was billed to perform at pub called Paradise, a ten-minute drive from the junction when a commercial vehicle rammed into his vehicle.
His manager and longtime friend, Isaac Yeboah, who was also the editor of the P&P entertainment newspaper, wasn't lucky. He died in the accident.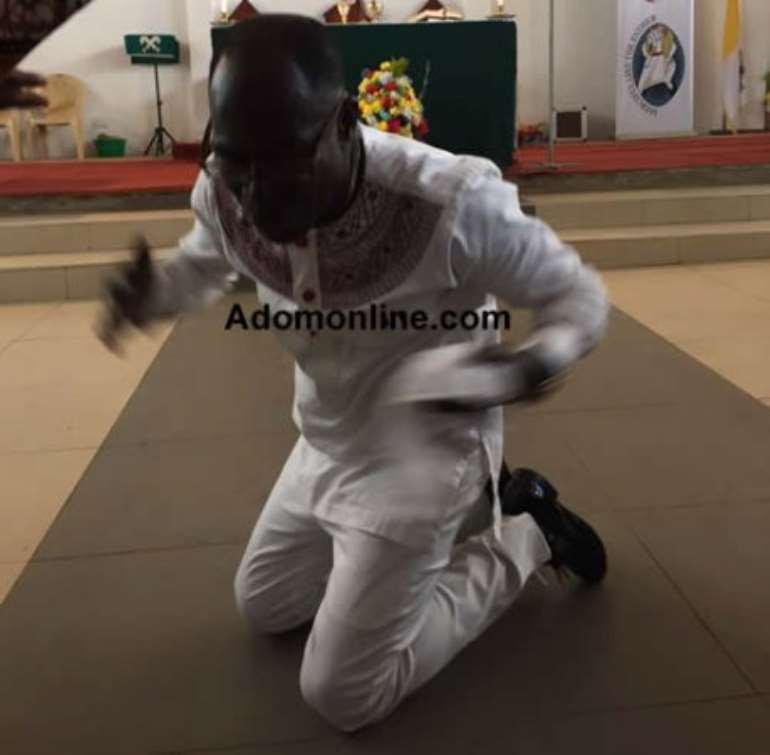 Amakye Dede down on his knees at during the service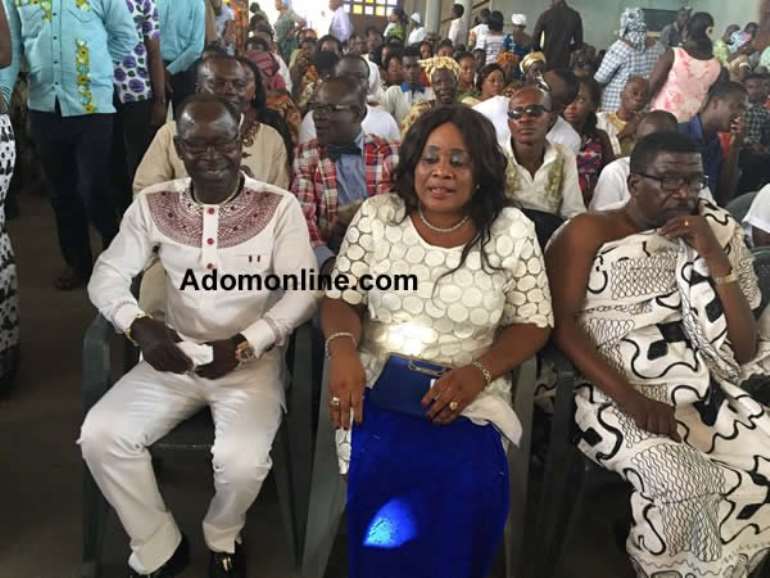 Amakye Dede with his wife, Adwoa Mary and a family member