Edem: Nana Ɛba Not NPP Song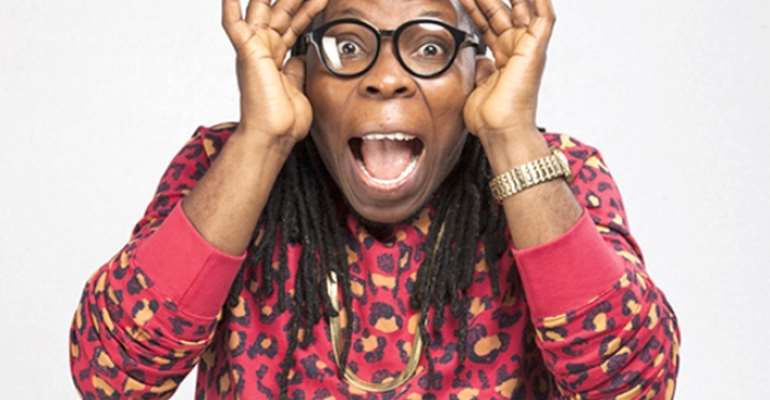 Despite a cover art bearing an image of the flag bearer of the New Patriotic Party (NPP), Nana Akufo Addo, wearing a crown accompanying his latest single, Nana ɛba (Nana Is Coming), hiplife artiste, Edem maintains the track is not an endorsement of the NPP 2016 presidential candidate.
This stance has come as a surprise to many because in addition to the image of Nana Addo on the cover art, the single which was released on Friday, January 1 has a chorus which repeatedly states Nana ɛba which means "Nana is coming".
The song, which is mostly rendered in Ewe and English, however, makes no mention of Nana Akuffo Addo and rather takes jabs at his (Edem) competitors in the rap game.
Edem raps: "They honour me King of Kings, this rap diɛ e dey ma genes. I dey bore these emcees, I be demma 'kaka' (toothache)."
In an interview with Showbiz on Monday, Edem said the song was not done in support of any political candidate in this country.
"The song speaks for itself and people should listen to it before they draw conclusions about what they think I am saying," he said.
Asked why he has Nana Addo's picture on his cover art if it was not an endorsement of the NPP flagbearer, Edem said it was just part of art and nothing else.
"I acknowledged that there was the possibility people might misinterpret the content of my song but I am not accountable for people's thoughts and perceptions.
"I cannot be held responsible for how people choose to interpret and assign meaning to the song since that is up to the individual's discretion," he said.
On the subject of whether he would be endorsing any political candidate in the impending general elections, just like other artistes have done in the past, Edem said even if he joined any campaign platform, it would be in the capacity of an entertainer and not a politician.
Edem told Showbiz he had many activities planned for the year, the first of which was a personal website containing information about his brand, songs, concert dates and venues among other important details.
He also said that he would soon be realising the video to his Nyedzilo single which features Reekado Banks from Nigeria.