I'm A Fan Of Rawlings But Not An NDC Man – Ebo Whyte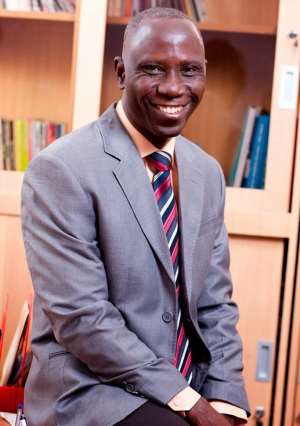 Ebo Whyte
A celebrated playwright and a motivational speaker Mr. James Ebo Whyte, popularly known as Uncle Ebo Whyte has revealed that he is a fan of former president of Ghana Jerry John Rawlings.
"I am a fan of Rawlings but I am not an NDC man , I am not a partisan person and it is a strategic decision I have taken not to get myself involved with any political party," he said.
Speaking to host of Starr Chat Bola Ray on Wednesday, Uncle Ebo Whyte also made it clear that the fact that he has said that he is a fan of Rawlings doesn't mean he is a National Democratic Congress (member).
Ebo Whyte together with his Roverman Productions team organized an exclusive show for ex president John Agyekum Kuffour on his 77th birthday at the Banquet Hall, Accra and many are of the view that, this gesture is as a result of his political affiliation with the opposition party NPP.
Debunking that rumour, he said; "They don't know what they are talking about. It is really unfortunate that in Ghana, people are quick to put political labels."
Giving an insight to how he succeeded in getting Kuffour to adhere to that exclusive production, he said; "He came to watch one of my shows and came to me and my cast and congratulated us so I used that opportunity and told him about the idea and he jumped on it."
The C.E.O of Roverman Productions also disclosed that he is ready to do that for all the presidents or leaders Ghana has ever had.